Located on the Dalmatian Coast of Croatia along the Adriatic Sea, the port city of Split is a beloved tourist destination in Europe. It is most popularly home to the Diocletian Palace, a UNESCO World Heritage Site that has been around for 1,600 years. The city's quaint Old Towns are built into the Palace's alleys and lined with cafes, restaurants, shops, and museums. Delve into Split's rich culture and history through these six destinations and activities we recommend most.
1. Grgur Ninski statue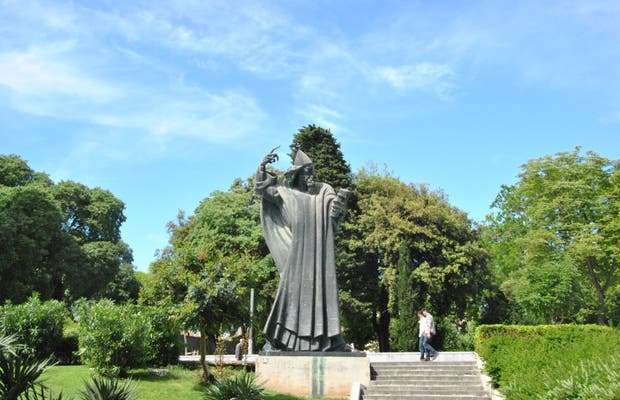 History buffs should make this 28-foot statue their first stop. It stands outside the Split Golden Gate and is a likeness of Grgur Ninski, or Gregory of Nin, a national icon of Croatia. He was a bishop from the 10th century who put his life on the line to spread Christianity around the country, defying the pope's will at the time. The statue was created by the late Ivan Meštrović, a renowned Croatian artist whose works are admired beyond Croatia. It is tradition for travellers to come up to the statue and rub the bishop's toe as a sign of good luck.
2. Museum of Croatian Archaeological Monuments
Another location to satisfy the curiosity of history lovers is the Museum of Croatian Archaeological Monuments. This destination hosts ancient relics from Split dating back to the city's establishment in around the 2nd or 3rd century BC. Notable pieces displayed include weapons, jewelleries, and household items. There are also reliefs, carvings, and inscriptions on stone which detail the story of Croatian royalty and nobles between the 800's to 1100's.
3. Split Walking Tour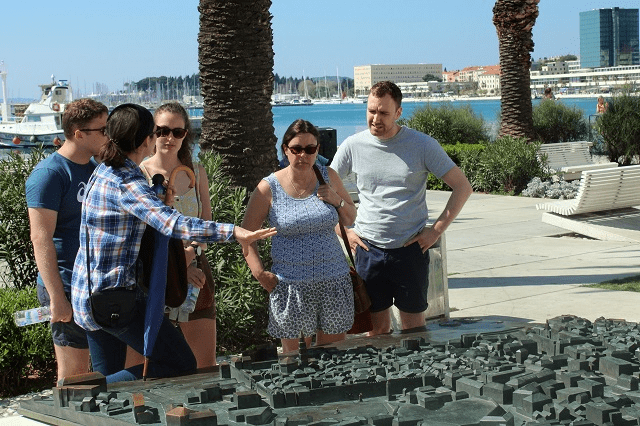 If you seek to appreciate local food, a culinary tour around Split is a favourable option. With the Split Walking Tour, you can indulge in traditional Croatian cuisine, which combines Mediterranean tastes with Eastern European and Middle Eastern flavours. The Split Walking Tour is a travel company providing tours around Split, led in five languages by experienced guides. Join the Split Culinary Tour for 90 minutes of adventure around Split's beloved culinary spots. For €20 per person, the tour takes you around the city's finest fish and green markets, and a wine house at the heart of Diocletian Palace. This can be combined with other tours with the company, including a night of wine tasting and a traditional Dalmatian dinner to round off the perfect gastronomic experience.
4. Kašjuni Beach
Kašjuni Beach is located right by the Marjan peninsula, west of the city centre. With its leafy green surroundings and clear waters, it is a great spot for those who long for a bit of nature in their travels. This sandy shore is quiet and secluded unlike other Croatian beaches. The clean, no-concrete environment makes Kašjuni Beach a peaceful spot to relax and retreat from the bustle of the city.
5. Croatian National Theatre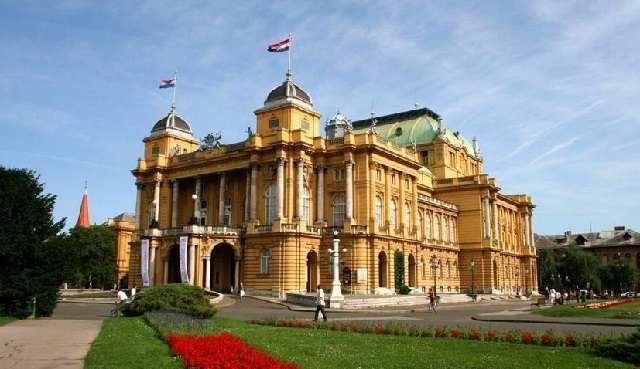 The theatre is a great way to engage with Croatia's national culture. For performances ranging from theatre to opera to ballet, look no further than the Croatian National Theatre, situated on Split's famous Marmontova strip. Traditionally, guests arrive at the venue all dressed up, so this is your chance to have a fancy night out and enjoy the high culture entertainment Croatia has to offer.
6. Shotgun Shooters Bar
Finally, there's no better way to end a trip to Europe than with a night out with friends. Shotgun Shooters Bar has proven that they are exactly the place for that. Found in Get in the Diocletian Palace area, this bar lines up shots made with Croatian liquor, with fun suggestive names like Justin Beaver and Boob Grower to scream across the bar. A night out at Shotgun Shooters is a wild night, guaranteed.