When planning to visit a new city with your family, it is important to make sure there is something to do for all ages. If you are thinking about visiting Boston, but not sure what there is to do with kids then this article will provide you with all the relevant information. IT is the perfect place to visit with your kids, there are ample of activities to do with your family without getting bored. From visiting an interactive children's museum to going on a unique sightseeing tour on land and water to visiting the famous Fenway Park Stadium. Boston is ideal for all family members and caters for all ages, allowing you and your family to make unforgettable memories. Our list provides 7 of the best things to do in Boston with kids regardless of their age.
Boston Children's Museum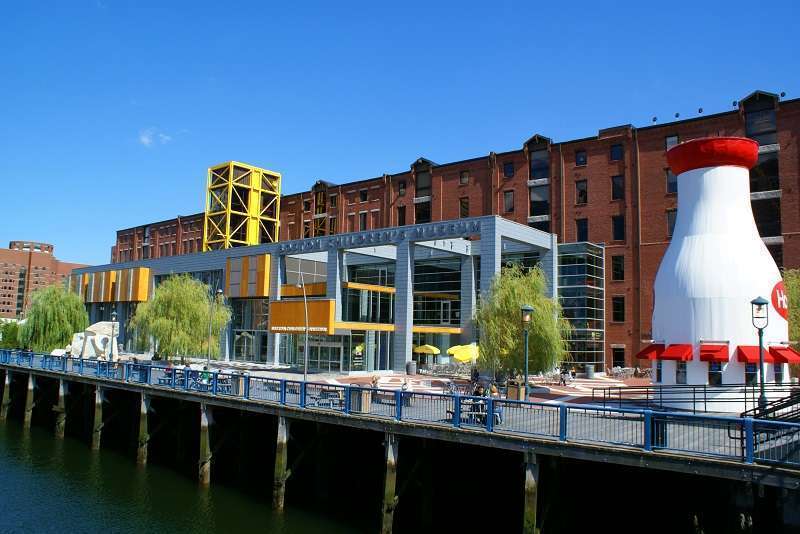 Founded over 100 years ago, Boston Children's Museum has become a highly popular museum for educating children. This non-profit museum was designed to educate children and families on science, culture, environment, health and fitness and the arts. The museum incorporates hands-on interaction to help with their learning and development whilst making it fun and enjoyable to keep kids interested. There are many exhibitions in the museum for children to explore including the popular; Art Lab, where children are encouraged to express their ideas and where families can create art together. Another popular exhibition is the New Balance Foundation Climb which teaches children the law of physics and problem solving through climbing a three tier story sculpture. This is a great experience and activity to do with your children, it is guaranteed to keep them entertained whilst also learning and it is the perfect place for family bonding. Standard admission prices are $18 for both adults and children.
Latest Update:   Open with limited capacity so children have more room to enjoy the Museum.
All exhibits will be open except for PlaySpace, The New Balance Climb, KidStage, parts of Construction Zone, and parts of Boston Black. The Japanese House will be open on a limited schedule. These exhibits are closed at this time to ensure safe distancing.
Address: 308 Congress St, Boston, MA 02210
LegoLand Discovery Centre
Although lego has been around since 1932, in the last few years it has become more popular for kids and adults. So what better way to entertain your kids by visiting LegoLand Discovery Centre. This popular attraction is aged at kids 3-10 where they can explore Boston's top attractions made out of Lego, learn building tips from master builders, have ample of fun in the play zone, visit the 4D cinema and enjoy Merlin's Apprentice ride and Kingdom Quest Ride. It is a great place to visit on a cold rainy day and it is guaranteed to make your children exhausted at the end of the day. Adult and children prices are both priced from $16.95 and children under 2 go free. The discovery centre also has a coffee shop where you and the kids can fuel up before enjoying the rest of the fun-filled day.
Address: 598 Assembly Row, Somerville, MA 02145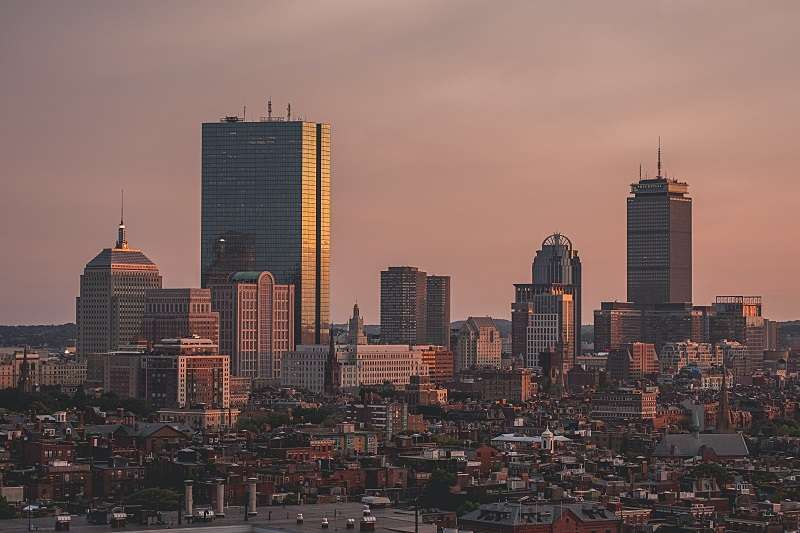 Franklin Park Zoo
With over 100 different exhotic animals, Franklin Park Zoo will definitely keep you and your kids busy. The zoo has multiple exhibits including birds, tropical, outback, tigers, Franklin farm and more. A new feature of the zoo is the Children's Zoo where there is a play area for kids where they can get close to some furry animals. As well as being an exciting fun filled day seeing different animals, the zoo also offers educational programs and information sections on each animal allowing children and adults to learn. Adult admission tickets are priced at $21.95 for adults and kids (2-12) priced at $14.95 with kids under 2 can go free.
Address: 1 Franklin Park Rd, Boston, MA 02121
Duck Tour
If you and your family are visiting Boston then a great way to sightsee is with Duck Tour. This tour company is the only company in Boston where you can explore the area on both land and water. One minute you will be driving to Faneuil Hall and the next you will be cruising along the Charles river. The conductors on the tour, make the trip fun, enjoyable and educational for you and your family. This unique tour will guarantee to make you and your kids laugh whilst learning about the fascinating history surrounded in Boston. It is important to note that the weather can be deceiving in Boston so make sure you and your kids dress appropriately. Ticket prices for adults are $45.99, $30.99 for children aged 3-11 and $10.50 for kids under 3.
Address: There are three departure locations: The Museum of Science, Prudential Centre and New England Aquarium.
New England Aquarium
A great place to take your kids (especially when the weather is not great) is the New England Aquarium. There are over a 1000 aquatic animals at the aquarium and with a focus on marine conservation this aquarium is an excellent place to keep your kids entertained whilst also being educated. The giant Ocean Tank is 4 stories high, holds 200,000 gallons of saltwater and is home to some of their most popular caribbean reef animals including sea turtles and stingrays. An exciting exhibit is the shark and ray touch tank, where families can gently touch rays and epaulette sharks as they swim through clear water. General admission prices are $32 for adults and $23 for children (aged 3-11). With the admission ticket you also get a discount to other features like whale watching.
Address: 1 Central Wharf, Boston, MA 02110
Christopher Columbus Park
During Spring and Summer, a fabulous activity to do with your kids is walking round the waterfront park called Christopher Columbus. It is the perfect outing for a family fun day where kids can play in the playground and explore the rose gardens. It is also an ideal place for a family picnic where you can enjoy the scenic waterfront views. There is plenty of space in the park for children to run and be free and a carousel ride is available across the park for kids to enjoy. It is a great cheap way to spend time with your kids. It is also worth noting that during the summer period, it can be busy so it's best to go early morning or late afternoon.
Address: Atlantic Ave, Boston, MA 02110
Fenway Park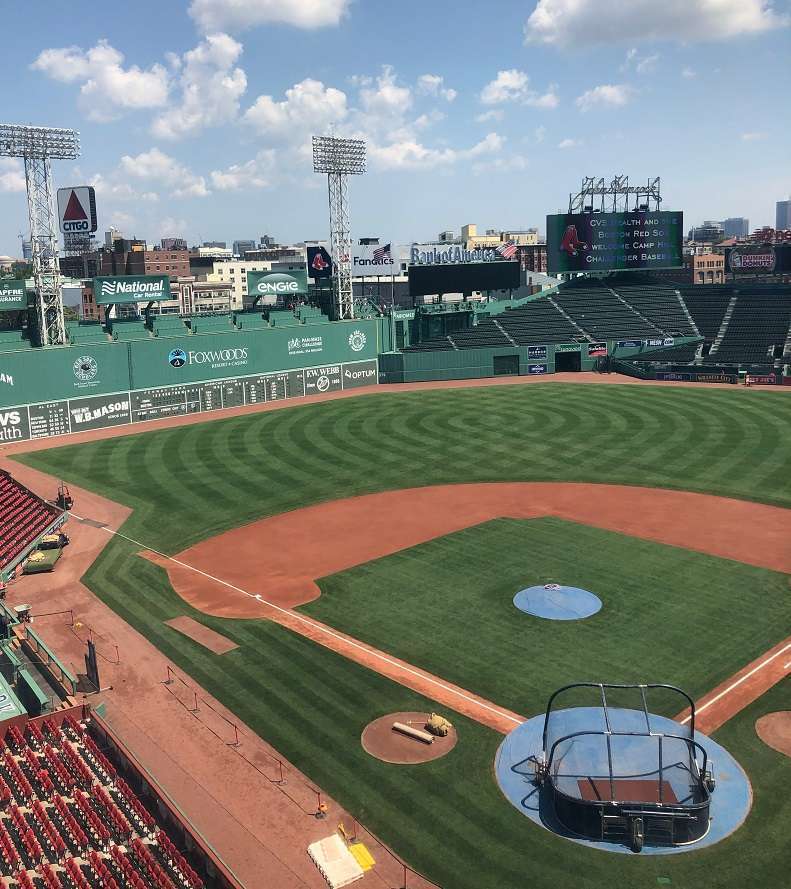 You can't come to Boston without visiting Fenway Park, home of the Boston Red Sox baseball team. For older kids you can do a tour of the stadium and learn the history of the Boston Red Sox. During games at the stadium there is a kids club called Wally's Clubhouse, allowing parents to enjoy the game knowing their children are safe whilst children can have a blast. There are plenty of activities to keep them entertained in the children's area from face painting, Wii, a magician, balloon artists, appearances from Wally, beanbag toss, toddler play area and much more. A trip to Fenway Park to watch a game is guaranteed to be fun for both parents and kids.
Address: 4 Jersey St, Boston, MA 02215