Not everyone can afford to get a yacht. However, having a chance requires knowledge and skills to decide on which yacht to buy. The market might twist your mind with many sorts of yachts but you have clicked the right post to get the yacht that you want.
Go to the website www.simpsonmarine.com for yacht inquiries. The staff will assist you to find the right yacht within your budget.
Choose To Charter Yacht First
The best alternative to experience sailing like a pro is to charter a yacht. Everybody knows how expensive luxurious boats are and it may not be practical to own yachts right away. A yacht charter means you will have the privilege to sail alone or with a crew for a limited time. This could be the drawback compared to when you own a boat.  Moreover, chartering is a very practical option because you can find yachts that are worth purchasing. If you want to restore a yacht, chartering can give you more ideas.
Other Tips For Yacht Ownership
The real challenge in buying a yacht is measuring your needs and wants. Whether you opt for small boats or superyachts, this must meet your travel lifestyle with families and friends. Avoid paying for a yacht that does not guarantee comfort and safe sea travel. The below tips might help you decide which yacht is good for you.
1. Have a Dream Yacht in Mind
Know what kind of yacht you can take advantage of in the long run. There are now a lot of models you can look into, making it easier to choose a yacht. Settling for a yacht that does not give you what you want is a mistake. Finding the ideal yacht may take some time, but it will be well worth the effort.
Steve Sidwell and other yacht owners knew how to choose a good vessel. Think about the yacht of your dreams as the first step. It needs to show how useful the yacht is for your family. For instance, big crewed models are not a good choice if you cannot operate a yacht. There are boats designed for families that do not require operating expenses to cut costs.
Overall, it is essential to purchasing a yacht that meets both your requirements and your financial constraints.
2. Forget About The Looks
Most people want a yacht that looks good, but it might be expensive. Consequently, the price of a yacht increases with its aesthetic value. Because of this, many people who buy yachts become savvier by looking for boats at reasonable prices. Even though some superyachts are more expensive than other models, they are still worth buying if they have the features you need.
3. Impulse Buying Can Be A Good Idea
Do not hesitate to buy what caught your eye right away. Even when choosing a yacht, first impressions count. At first glance, some buyers may be reluctant to purchase a yacht; however, impulsive purchases can also be beneficial with the help of brokers. It is possible that your first yacht purchase was made on the spur of the moment, and in most cases, it was the right choice. Enjoying a great investment sometimes requires taking all the risks. This is also true if this is your first time owning a yacht, which will help you find the kind of boat you want.
Before making a decision, it is of course necessary to examine the yacht's features. If you buy something on the spur of the moment, you need to be smart and careful enough to not regret it.
4. Buy According To Your Travel Lifestyle
Before purchasing a yacht, make sure you have an idea of the adventures you want to have. Planning is essential because not all yachts can provide the same amenities and accommodations for a particular trip.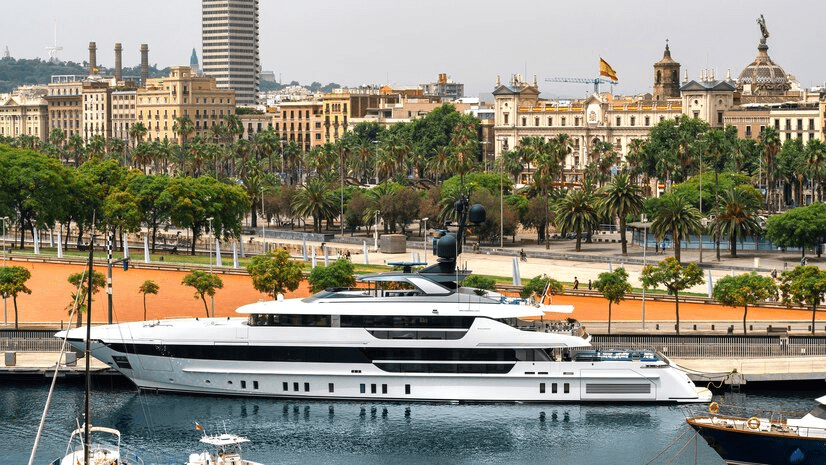 If you intend to travel with children, a yacht with modern amenities can enhance the experience. If you could find a yacht that would work for a trip around the world, it would be well worth it. With the right yacht for your travel needs, you won't miss a thing. First things first, you need to understand why you need a yacht to help you select the ideal yacht design. Buying or chartering a yacht is an option, but make sure you know what each one does.
5. Negotiate Prices
Yacht builders will endeavor to comprehend your concept for the design. Therefore, it is essential to maintain open lines of communication with the builders regarding your visions. You can rely on a lot of yacht designers around the world. Patti Seery, who bought a yacht, wanted a traditional design. He also needs a lot of patience because it was hard to find the best design for the yacht he wanted. You and the designer can collaborate to suggest possible solutions once they are available. As long as your plan is feasible to your budget, stick to it.
Final Thoughts
Looking for a yacht to buy involves minimal effort. The tips above will surely lead you to the right choices you would not regret. Do not buy a yacht based on the price but on the overall travel quality, it has to provide. Contact a yacht vendor near you and start bargaining on the price.