Update: Due to Covid-19, West Fest Chicago is cancelled for 2020 but will return in-person in 2021.
Hailed as one of Chicago's top festivals, West Fest Chicago is a three-day event featuring neighborhood retailers and restaurants, artisans, crafters, and more. With something for everyone, West Fest Chicago's Pet Fest area features pet vendors and dog activities for charity, while Kid Fest features family-friendly vendors, a family stage, plus games and activities. The featured bands reflect the eclectic West Town community with artists ranging from alternative to house DJ sets. The cutting-edge musical selections are programmed on two stages—Empty Bottle Presents and the West FestChicago DJ Stage, which includes local and international DJs with an emphasis on Chicago House.
West Fest Chicago is an annual street festival in Chicago's West Town community that delivers some of the most highly anticipated live music of the summer. Hailed as one of Chicago's top festivals, the three-day event features live music on the Main Stage, programmed by the renowned Empty Bottle Presents, plus mixes at the Chicago House DJ Stage. The annual street fest also boasts some of West Town's most popular boutiques and restaurants, Pet Fest with activities for furry friends to enjoy, and Kid Fest, featuring several blocks of fun for the whole family.
Throughout the years, West Fest Chicago's stellar music lineups have been ranked among the best Chicago concerts of the summer – at a fraction of the cost! (There is a suggested $5 donation to attend West Fest Chicago). Featuring dozens of rising artists and Chicago House DJs performing during the three-day weekend, featured headliners in the past have included world renowned bands ESG, Speedy Ortiz, Local H, Royal Headaches, The Meat Puppets, The Ponys, Redwalls, Califone, King Kahn, The Black Lips, Tortoise, Urge Overkill, The Oblivians, Murder City Devils, Dead Moon, Kevin Morby, Joey Purp and many more. Since 2006 the West Fest Chicago DJ Stage has showcased world renowned local and international DJs with an emphasis on Chicago House music.  DJs Derrick Carter and Mark Farina are annual headliners that never fail to get the huge crowd moving.
Kid Fest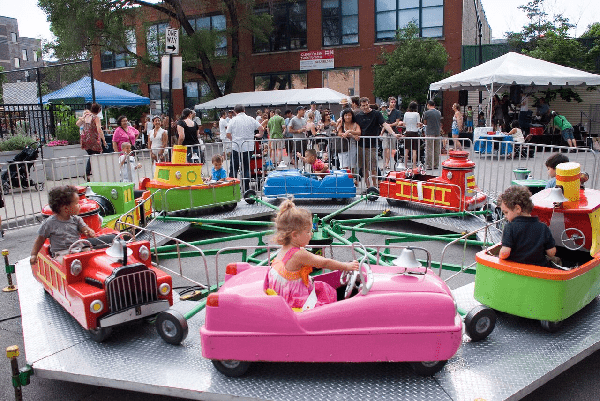 Kid Fest is the ultimate fest-within-a-fest and packs family-friendly activities along several blocks, anchored by The Kid Fest Stage, which will feature a lineup of performances from Chicago's top children entertainers. Additionally, 100 percent of the proceeds raised by Kid Fest benefit Talcott Fine Arts and Museum Academy. 
Pet Fest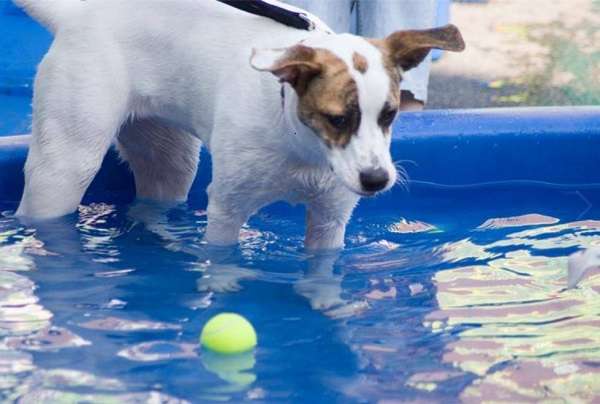 Pet Fest is yet another fan-favorite event, featuring dog activities for charity and retail vendors your furry friends will love. Well-behaved dogs, which are allowed on leashes at West Fest Chicago, are invited to 'woof' it up all weekend. This annual event raises funds for local animal rescues.
There is something for everyone at West Fest Chicago. The variety of live music, DJs, the family and dog friendly atmosphere draws a wide demographic of consumers from all over the region.