The 'New 7 Wonders of Nature' have been revealed. Millions of people voted for the ones they wanted on the list. Here is the top 7.
The Amazon
The Amazon is the world's largest rainforest and is one of the world's most diverse biological areas. It's huge, covering 40% of South America, including Brazil, Bolivia, Ecuador, Colombia, Venezuela, Guyana, Suriname, French Guiana and Peru.
Halong Bay, Vietnam
A popular backpacker destiantion is next on the list, Halong Bay. The bay features thousands of limestone karsts and isles in various shapes and sizes, many of which are filled with caves. In the bay are several floating villages where local fishermen live. This is a stunning site, hence why it is on the list.
Iguazu Falls, Argentina / Brazil
Located on the border of Argentina and Brazil the waterfalls are made up of 275 cascades. This spectacular wonder is one the planet's largest waterfalls and it is more than 2,700m long. The cascades can be seen from three different countries and all offer different viewpoints.
Komodo, Indonesia
Indonesia has over 17,000 islands and Komodo is one of them. The reason this is so famous is because of the pink beaches and Komodo Dragons.
Table Mountain, South Africa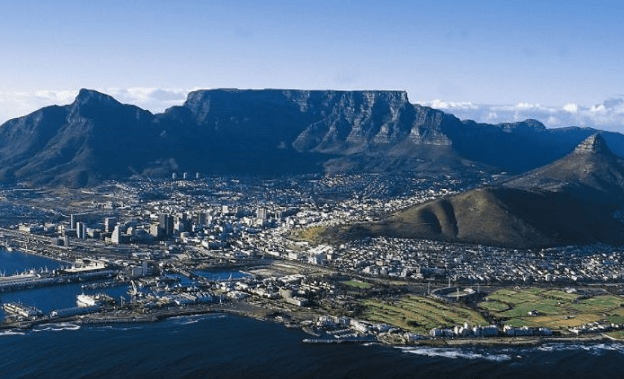 Table Mountain is a flat-topped mountain forming a prominent landmark overlooking the city of Cape Town in South Africa. The mountain has withstood six million years of erosion and hosts the richest, yet smallest floral kingdom on earth with over 1,470 floral species. This is a very popular attraction for tourists in cape town.
Puerto Princesa Underground River, Philippines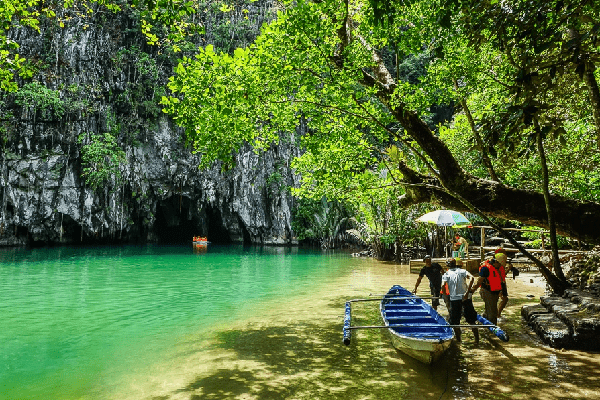 The Puerto Princesa underground river is located 50km north of Puerto Princesa on the island of Palawan. T The Puerto Princesa underground river is one of the longest underground rivers in the world.