While planning a safari tour may seem like a relatively simple pastime, you may be surprised to discover how many options are available to travellers.
There's also a diverse and ever-widening range of Africa safari activities available in 2019, from big game viewing and night safari trips to fishing, hiking and deep sea exploration.
In this post, we'll review five of the best safari tours in Africa and ask why they're so popular.
1. A Tour of East Africa's Mara, Crater The Serengeti
We start with a tour that can take days on average, depending on who you book with, while also enabling you to see five or six of Africa's most alluring safari destinations.
This tour kicks off in Kenya's iconic Masai Mara, which is home to some of the highest concentrations of 'the big five' and the most complex ecosystems in Africa.
This stunning tour also heads south into Tanzania, where you can take in the wonders of a Serengeti safari as well as marvelling in the breath-taking landscapes associated with Lake Manyara and the Ngorongoro Crater. As a result, it offers incredible access to an incredible array of wildlife including elephants, rhinos and buffalo.
2. A Tour of Zambia's South Luangwa National Park
Next up is Zambia's underrated South Luangwa National Park, which is widely considered by experts to be the home of walking safaris in Africa.
This is another tour that's ideal for those of you with a passion for wildlife and exploration, particularly if you're active, enjoy hiking and want to experience animals at close range as they interact in their natural environment.
This tour arguably provides one of the most intimate and exciting nature experiences in the world, while it's also less busy and congested than most of Africa's national parks.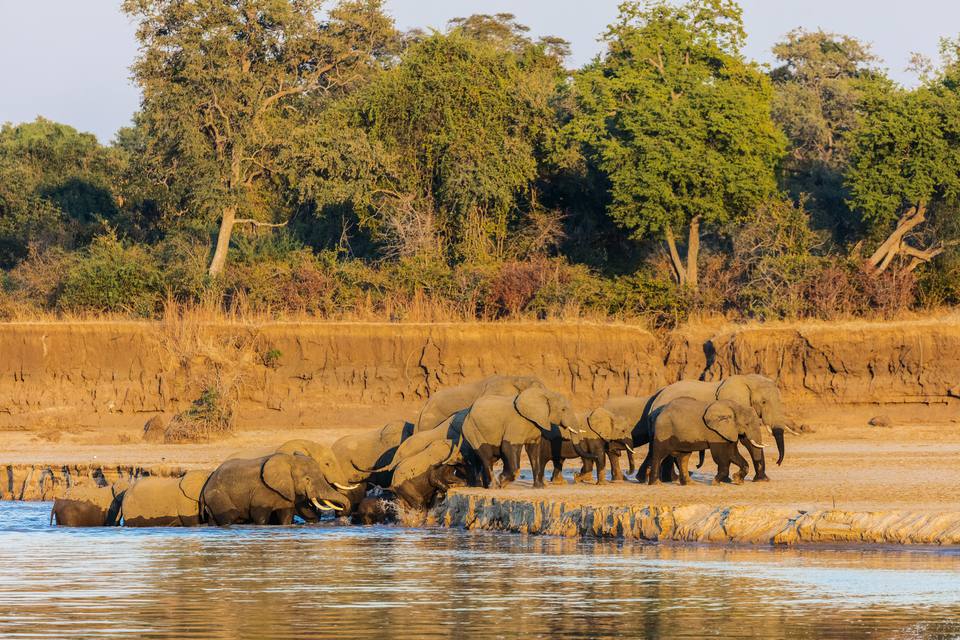 3. A Tour of Botswana and the Okavango Delta
Southern Africa is also home to several thrilling safari experiences, including Botswana's iconic Okavango Delta (which is renowned for its grassy plains being a lush habitat for animals). This is located in Northern Botswana, which is also a stones' throw from the natural wonder that is the Victoria Falls waterfall.
There are a plethora of Botstwana safari holidays to choose from as safari specialists compete to offer incredible tour packages so make sure you search around online for the best deal if you're considering visiting the area.
If you want to explore the southern Africa in even further detail, you should also check out Zimbabwe's Hwange National Park.
Famed for its vast grasslands and mopane woods, this park is home to large populations of lions, elephant herds and the endangered African wild dogs.
Its grasslands and mopane woods are home to large elephant herds, lions and African wild dogs.
4. A Tour to Kenya to see the Tanzania Migration
Ideal for any traveller, a tour of Kenya during the dry season can provide one of the most immersive and authentic safari experiences in the world.
This tour will expose you to the Great Migration as it passes through Tanzania, while it's also renowned for exceptional game-viewing, complex ecosystems and truly breathtaking scenery.
A trip here will also take in the stunning Masai Mara, which remains home to the great Masai people and provides an incredible cultural experience during your safari adventure.
5. A Tour of Cape Town and South Africa
If you're planning your first safari, you could do far worse than book a two-week trip to South Africa and the capital of Cape Town.
This type of trip can pack a huge amount into a relatively short period of time, as you explore Cape Town and its surrounding winelands, visit the world-famous Kruger National Park and take a self-drive trip along the renowned Garden Route.
Not only is this type of tour secure and immersive, but the country is also one of the few on the continent of Africa to be classed as being malaria free.