Baltimore, Maryland has become a vibrant place over the years and is one of the top places to visit. There are loads to do in Baltimore, so you will never get bored. Not only do they have loads of history and activities they are also renowned for their food. If visiting Baltimore you should definitely take a wander down to the Lexington Market for a spot of lunch, it is the oldest market in the United States of America.
Fort McHenry National Monument and Historic Shrine
When visiting Baltimore, one of the top places to visit is the Fort McHenry National Monument and Historic Shrine. If you are interested in history then visiting the national park is the number one destination. It is best known for defending Baltimore Harbor during the Battle of Baltimore in 1812 which subsequently led Francis Scott Key to write "Defence of Fort M'Henry" poem which later became famously known as "The Star Spangled Banner" also known as the national anthem. They recommend around an hour and half to walk through the whole exhibit. Anyone under the age of 15 has free admission and over the age of 16 it is a set price of $15.
National Aquarium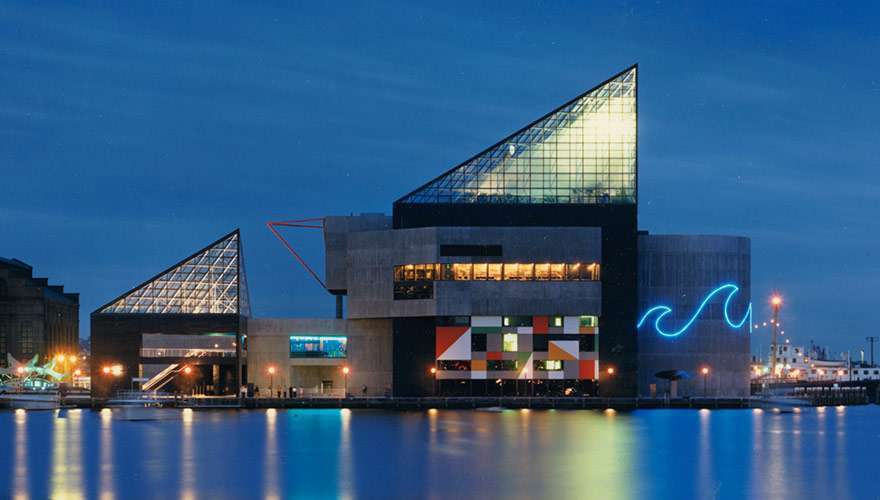 A fun activity for all the family to do is visiting the National Aquarium. It is considered one of the best aquariums in the world to visit, with over 20,000 fish, birds, amphibians, reptiles and marine mammals. Not only is the non-for-profit aquarium renowned for their 800 species but their educational programs about the oceans and the species living in them have gained positive attraction. The admission prices are $29.95 for ages 3-11, $49.95 for ages 12-64, $34.95 for 65+, with over 8 exhibitions this is definitely good value for money. Admission supports advancing life-saving animal rescue operations, critical conservation initiatives and protection for our ocean planet. For the most up-to-date information regarding ticket sales and to plan your visit, please go to www.aqua.org
Inner Harbour
If you are on a budget, then visiting Inner Harbour is perfect. It is one of the oldest seaports in America, it has become a tourist attraction due to the wide range of activities available. Take a walk in Federal Hill Park, what was once a lookout during the battle of Baltimore, it now offers spectacular views of the city. Or take a boat tour to enjoy the Inner Harbour and surrounding areas. Or simply walk through Inner Harbour and the surrounding areas enjoying street performances, local shops and the restaurants.
Oriole Park at Camden Yards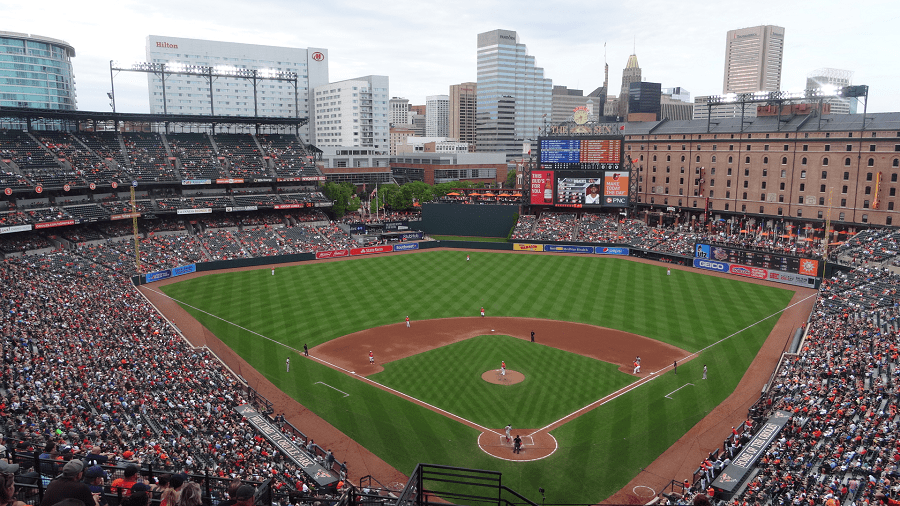 For baseball lovers, Oriole Park is a must when visiting Baltimore. You can do a tour of the stadium, visiting the press area, dugout and club level suits and lasts an hour and half and costs between $10-$15. Even if you are not a baseball fan try to get tickets to visit the stadium to watch a match, as the atmosphere is amazing.
Art museums
Baltimore has become well known for its art culture, so why not visit one of the many art museums available.
The Walters Art Museum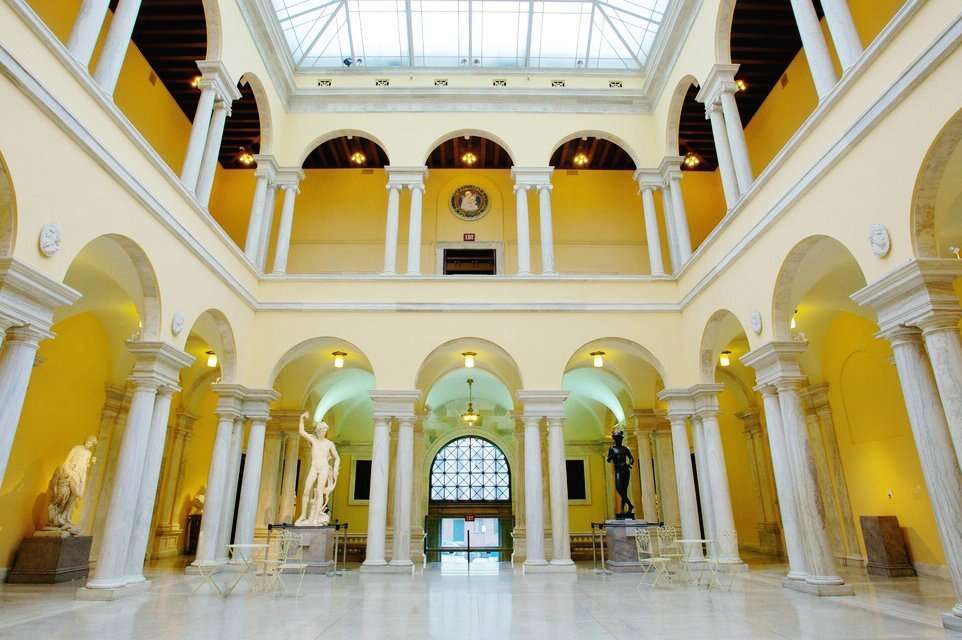 Another free activity to do when visiting Baltimore is the Walter Art Museum. Located in a stunning building, the museum has over 36,000 pieces of art from across the globe. With over 300 programs available over the year from tours, performances, talks, art-making projects and kid friendly activities, it is perfect for all ages.
Baltimore Museum of Art
The exterior of the Baltimore museum of art alone will take your breath away, but inside will also make you gasp. The museum offers 19th-century, modern and contemporary art and has over 95,000 art pieces from all over the world. The museum is home to one of the largest Henri Matisse and Andy Warhol collections. The museum has also seen praise from visitors for the Gertrude's Chesapeake Kitchen restaurant in the museum building. It offers stunning views of the sculpture garden and the food has great reviews making it a popular destination in itself. Entrance to the museum is free!
American Visionary Art Museum
Unlike the other museums, this one has non-mainstream artists and unusual art pieces, it brings in a fresh perspective on what art is, with humour and illuminations and includes a range of topics from everyday technology, race and gender. The museum is friendly for all ages and is not like any other museum. Unlike the other museums, there is an entrance fee ranging from $9.95-$15.95.
There are multiple things to do when visiting Baltimore, Maryland and for all ages. You will not get bored. Whether or not you are an art lover, make sure you visit one of the art museums the city has to offer. Make sure to visit Fort McHenry to learn about the history of the Battle of Baltimore and visit one of the best national aquariums in the world.