Imagine the feeling when you check the results of the national lottery and one by one your numbers match the draw. 3 Matched, 4, Matched , 5 Matched, 6 Matched! This is when you have to check again and again to make sure you are not dreaming. Matching 6 numbers means that you win the full prize, at least £3.8 million and chances are you will be the only winner.
Pass by the next hour or so when you are still coming to terms with what is happening then there is a sense of excitement unlike any other. Only few people will experience winning the UK lottery but it is definitely possible to do so.
What Next?
The next step would be to contact the national lottery and confirm the details of your ticket. They will also want to verify that you purchased the ticket and location details etc. Once they have confirmed your ticket then you really are on your way. Whilst the transfer won't be immediate, you can instantly start to plan spending your winnings.
The jackpot starts at £2 million on a Wednesday and £3.8 million on a Saturday. It can roll over a maximum of five times in a row before it must be won. There are an incredible 147 new millionaires every six months that win on the National Lottery.
What are the odds of winning?
6 Numbers (jackpot) 1 in 45,057,474 Jackpot
5 Numbers + Bonus Ball 1 in 7,509,579 £1,000,000 (fixed)
5 Numbers 1 in 144,415 £ 1,750 (fixed)
Prizes are tax-free for UK residents which is great as you get 100% of the money into your bank account. The UK National lottery have advisors in place for you to speak to with regards bank accounts. Believe it or not Multi-Millionaires which is probably what you are now have different bank accounts than others with added security and limited access to your account.
Where to Go
Many instant millionaires decide to go traveling immediately and depending on the time of year there are some amazing places to visit.
Seychelles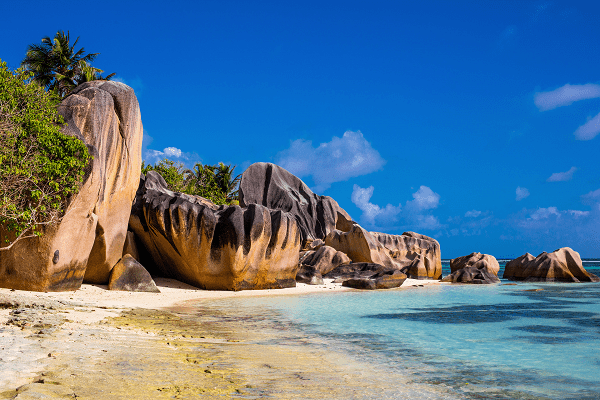 Known for it's astonishing beaches and unbelievable views, The Seychelles really is an exclusive place to visit and the luxury is not cheap. There is a hotel which costs £6000 per night which to millionaires might also seem expensive.
Bora Bora
Bora Bora is a place is so good they named it twice. The Island is known for it's tropical paradise and one in which Millionaires can stay in luxury and enjoy their lottery winnings. Nicole Kidman and Vince Vaughn have been know to holiday on here. 5 Star hotels and resorts start at £1000 per night.
Dubai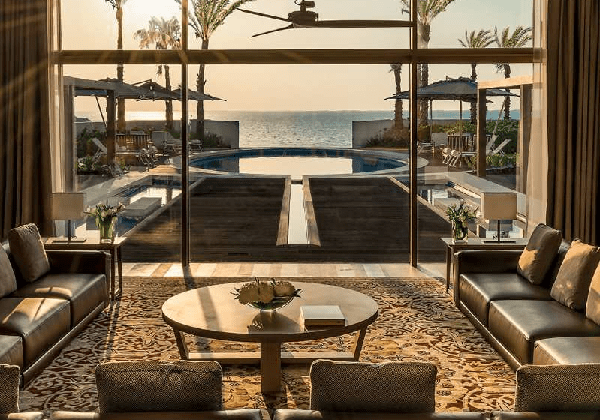 Dubai is known for being the playground for the rich and famous boasting year-round sun. If you have money to spend then a visit to Dubai is a must. For UK lottery winners, this is only a 6 hour flight so the closest destination of our choices. The Bulgari Hotel here offers a villa experience for £20,000 per week.  Renting boats, luxury cars, amazing restaurants and amazing beaches, Dubai is a materialistic dream for many.
Many people dream about the day they will win the lottery and what they would spend the money on. For those that won't win the lottery, most of us, subscribe to DestinationMundo.com and see our latest articles including best budget holidays in Asia and where to travel in Winter.