A bustling urban city in the Pacific Northwest, Seattle is not just about the city life. It is home to a number of beautiful, wide open outdoor spaces. It is also the setting of that Tom Hanks and Meg Ryan movie we still watch to this day. Seattle is an amalgamation of diverse cultures, and provides a range of entertainment events during the summertime that incorporates community, arts, culture, and food. Whether you're new to the area or just visiting, here are six of our most recommended summer fests in Seattle.
BAM Arts Fair
The prided Bellevue Arts Museum celebrates its 74th trip round the sun this year. They are responsible for the BAM Arts Fair, an annual event that has been on Seattle's cultural calendar for years. Held in the museum itself as well as on Bellevue Square, the fair showcases artwork and handcrafted goods curated by a qualified jury, choosing from around 900 applicants every year. The BAM Arts Fair includes programmes for kids as well as adults, ranging from exhibitions, a Sound and Movement Stage, and a KIDSfair. Families can enjoy food from local food trucks throughout the day, too.
Hempfest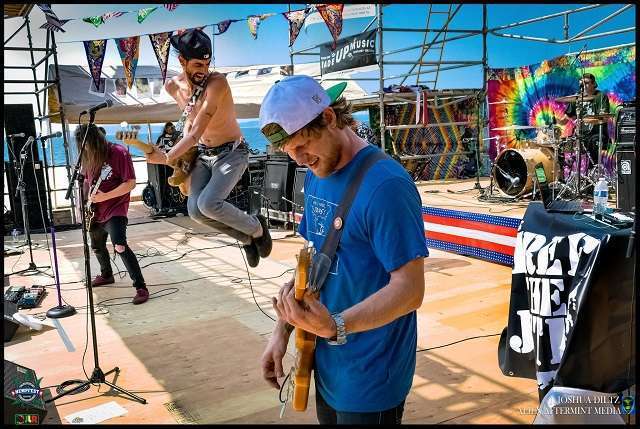 This particular festival may not be the most kid-friendly event on the list, but it is one of the best festivals in Seattle. As you can probably guess by its name, Hempfest celebrates the policy reform on cannabis as Washington State was the first in the United States to legalise cannabis back in 2012. Hempfest is the world's largest event of this kind and has been running for almost 30 years. It offers parties across three of Seattle's beloved parks – Myrtle Edwards Park, Centennial Park, and Olympic Sculpture Park. The event is complete with food stalls, drinks, live music, and craft stalls. You are also free to indulge in the finest quality hemp. Guest speakers are also in the mix. Previous years' guests include Woody Harrelson, and US Congressman Dana Rohrabacher. Highly recommended festival for locals and visitors alike.
Bite of Seattle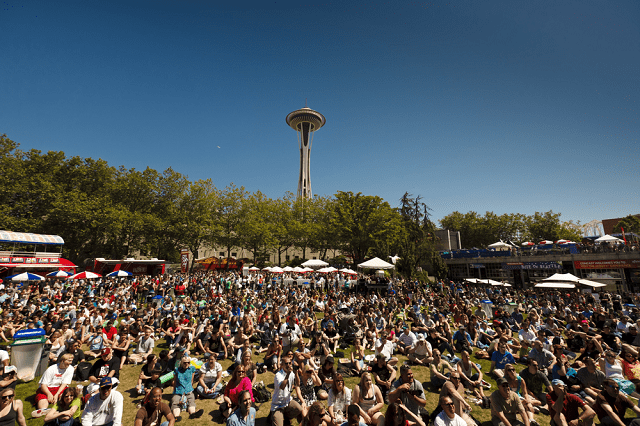 This long-standing Seattle drinks fest has provided visitors with a showcase of local food and beverages for almost 40 years. Enjoy a day filled with local cider, wine, craft beer, and cocktails with your friends and family. The festival is set in the Seattle Centre, with music and entertainment stages across the venue. There is also an array of delicious food to try out, and live cooking demos allow you to learn recipes and take the festival to your own kitchen. Kids can hang out at the Family Fun stage.
Stillaguamish Festival of the River & Pow Wow
Taking place annually in River Meadows Country Park, the Stillaguamish Festival of the River & Pow Wow allows Seattle's indigenous Native American people the opportunity to share, celebrate, and take pride in their cultural heritage on their own terms. The event is sponsored by the Stillaguamish Tribe of Indians of Washington. They showcase traditional dances and cultural practices, as well as promote environmental awareness. There are activities for everyone in the family, including fun zone rides, exhibits for the environment and wellness, as well as obstacle courses. This festival is a great cultural and educational experience for anyone to enjoy.
Redmond Arts Festival
Seattle definitely isn't shy to showcase its art and support its artist. The Redmond Arts Festival is another art-based event which displays various kinds of art ranging from jewellery, crafts, sculpture, and pottery. Held in the Redmond Town Centre by VALA Eastside in collaboration with the Town Centre, this festival also hosts live performances on a main stage, as well as local food trucks and businesses. They are visited by around 10,000 people every year, and you may be one of them on your next summer holiday!
Maritime Gig Festival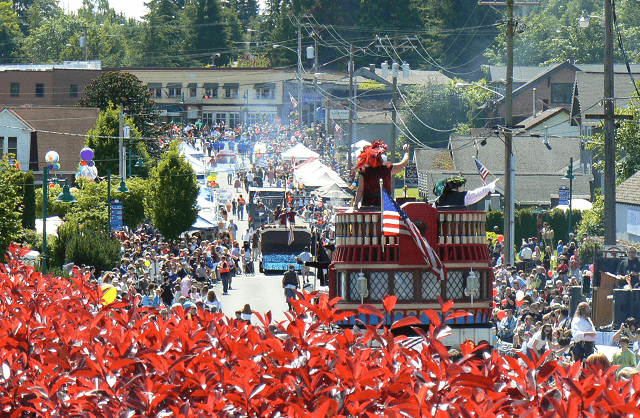 Not to be mistaken by a music gig, the "gig" in question is the name of a small boat that only accommodates a few rowers. Held in Seattle's Gig Harbour, the Maritime Gig Festival is the state's largest summer festival. They have events for all ages, with family traditions such as parades. Past festivals have even held a Maritime Gig Kids performance area, where showcases were held entirely by the children of Gig Harbour. The festival have also included an array of classic and modern cars in an automotive show in the past.