The capital of Sweden, Stockholm has a vibrant cultural, political, economic and media life with millions of  tourists flocking to the city to enjoy the architecture and history. Stockholm consists of approximately 30,000 islands, islets and skerries, and offer various activities during the summer periods. Stockholm is also the biggest city in Scandinavia and hosts some of the largest corporate companies in the Nordic area. With so many attractive things in offer in Stockholm, it is no wonder that it has also become a centre for new business ideas and coworking spaces. If you are planning to visit and work in the city, here are some of the best coworking spaces to consider.
The Castle.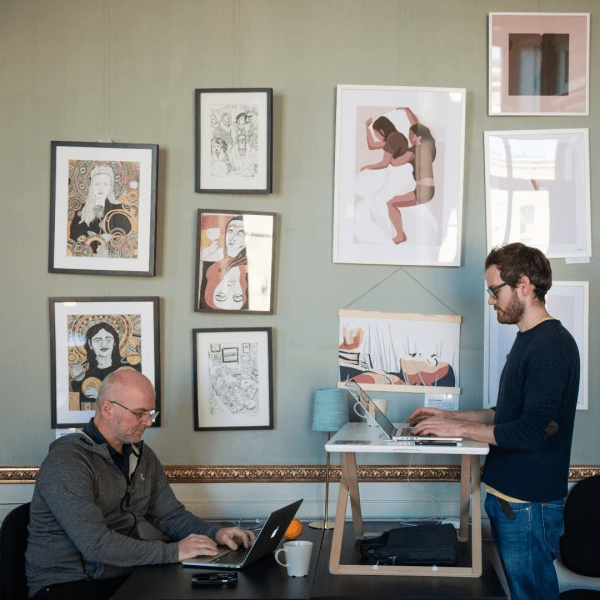 Different types of desk at The Castle (Photo: The Caster, Instagram)
This coworking space is a 1500 square metre palace for freelancers, start-ups and businesses. Its large area is a beautifully designed layout of older architecture including high ceilings, chandeliers and ornate doors and windows. These intimate details are combined with business and relaxation through cultural events and community dialogue. Besides the general vastness of The Castle´s area, there is also an array of opportunities including five floors of workspace, one gym with sauna, 39 square metre art studio, yoga room and coffee. Price for flexible membership is 3700 SEK a month while a fixed desk is at 5500 SEK a month. There is also a low-income membership for whom earn less than a total of 144 000 SEK per year.
Knackeriet.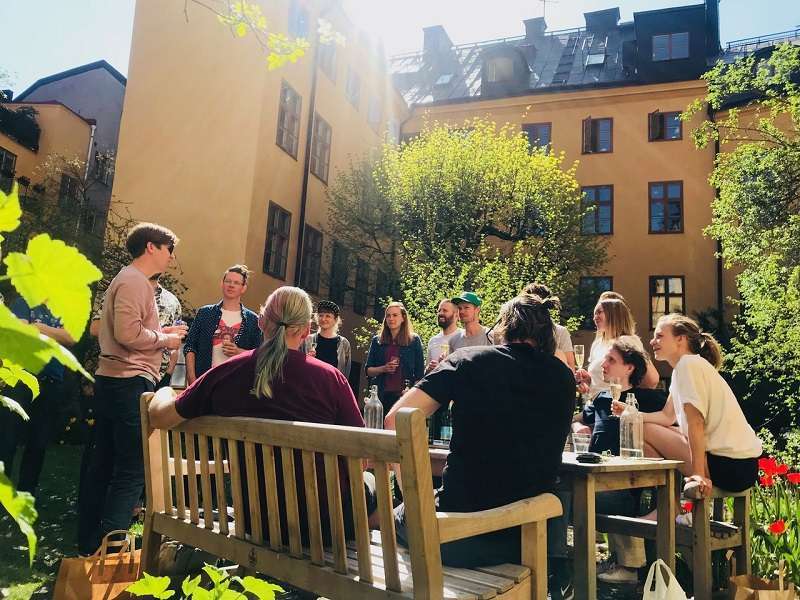 Knackeriet is located near the main square in Stockholm's Old Town. The historic and charming building is comprised of two and a half floors and is connected to a courtyard. The enclosed plaza is a tranquil area of rich greenery and relaxation. Some of the facilities available for members include 24/7 access, external screens, both sitting- and standing-desks and meeting rooms. There are also a lot of events that take place for socialisation and networking such as breakfasts, seasonal celebrations, movie nights, VP meetups and more. Prices start at 2390 SEK a month for community membership and 5390 SEK a month for a fixed desk. Overall a great place to work from. Website: knackeriet.se
A House.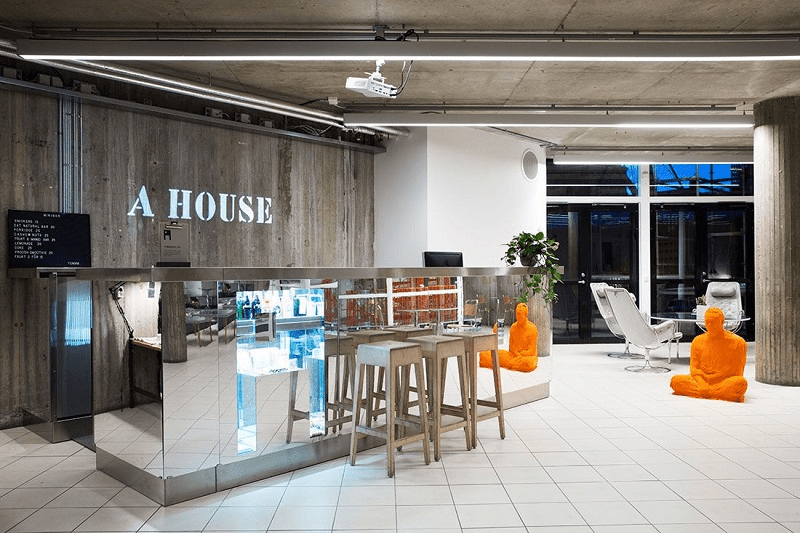 Open platform kitchen and workplace at The House (Photo: The House)
A House is a unique place that caters to fashion, media, food and the music industry. These various art industries boost innovation and creativity for freelancers, entrepreneurs and established companies. A House accommodates to a variety of membership choices with prices starting at 300 SEK a month for one day passes. Lobby memberships are priced at 2500 SEK a month that includes bookable meeting rooms, printers and other great amenities. Whichever option you decide to choose, there is always roasted coffee and an assortment of teas to keep you motivated! Overall, a great and fun place to work from.
Block Stockholm.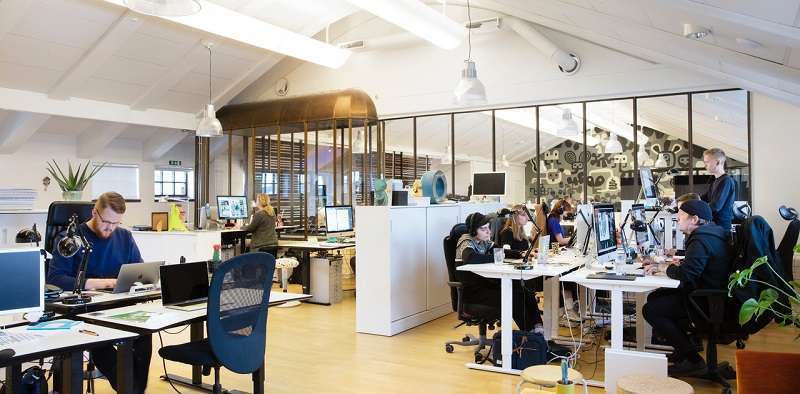 Block Stockholm sits on history that dates back from the 1670s. What used to be a brewing company is now a modern coworking space but retains the historical atmosphere of it's heritage. Everyone who works at Block Stockholm is in communications, advertising, design and media. It is an incubator for idea generation and collaborations for both small and big projects. The area is also excellent for leisure and networking and can enjoy the views of SoFo. Prices start at 3700 SEK for a fixed desk and 1900 SEK for flexible desks. A great place to work and highly recommended.
Openlab.
Openlab is in the heart of Stockholm and in front of the subway exit Tekniska Högskolan. It is an activity-based office and so does not have fixed seatings but rather focuses towards group interaction. This is seen in the meeting rooms, workshop rooms as well as couches and a kitchen for socialisation. Openlab is not just a coworking space, but it also offers many courses and workshops. This can also be very interesting for further learning for members of the coworking space, but also for them to host their own activities. Community membership is priced at 1200 SEK a month while community premium membership is 7000 SEK a month.