Aspen has been a popular tourist attraction for many years, inviting visitors to enjoy the beautiful town in Colorado.  Founded as a mining region but later adopted the name 'Aspen' for it's many aspen trees. Holidaymakers now travel there for its weather, nature and many attractions all year round. Whether skiing, music or food, tourists continue to return year after year. If you are thinking of visiting Aspen, here are a few suggestions that are definitely worth checking out.
Aspen Tap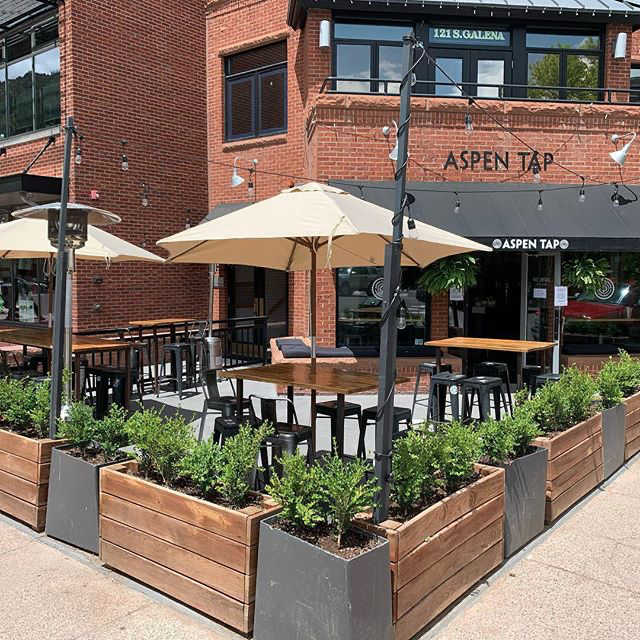 Exterior of Aspen Tap (Photo: Aspen Tap Instagram)
Aspen Tap is an award-winning microbrewery that entices both tourists and locals to enjoy its gastronomic cuisine and drinks. Opened seven days a week, and serving both lunch and dinner, every customer leaves the place wanting more. While Aspen Tap focuses mostly on its big selection of beers on tap, they also serve hand-selected wines and cocktails. One of the best things about Aspen Tap is how they take care of their customers, including particular suggestions of food and drink combinations. Lastly, one of the best parts of visiting the pub is that you don´t need a reservation.
The Shrines of Aspen.
The Shrines of Aspen are concealed memorials scatter across the four ski mountains, Aspen Mountain, Aspen Highlands, Buttermilk, and Snowmass. They are symbols of personal meaning to those who create them and represent the connection of their heroes and love ones. These shrines are hidden in the trees and can include photos, license plates, beads, silk flowers, wind chimes, mementos, tokens, plaques and others. These mystical icons have become popular over time, and individuals try to explore the mountains and the shrines that were left behind. Be sure to check out The Shrines of Aspen when you visit. For more information on the Aspen Shrines, see this web site:  https://www.aspensnowmassshrines.com/.
Aspen Paragliding.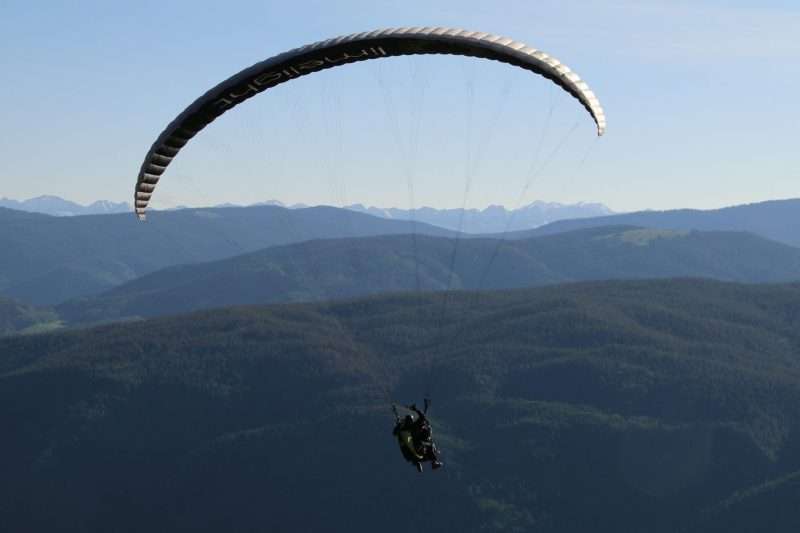 Paragliding in Aspen (Photo: Aspen Paragliding) 
There is no better way to enjoy the scenic and magical mountains of Aspen, Colorado than paragliding.  The paragliding school 'Aspen Paragliding' is the first paragliding school to fly from a ski resort and offer a wide range of services including professional tandem instruction, certificates, mountain and thermal soaring clinics, glider inspection and repair, accessory installation and international adventure travel excursions.  Aspen Paragliding is the premier paragliding school in the country and offers full service dealer of paragliders and equipment. Great value and highly recommended for anyone visiting Aspen.
T-Lazy- 7 Snowmobiles' tours.
One of the best ways to enjoy a family activity in Aspen is snowmobile tours. As a group, it is a great winter adventure and which everyone can experience the magical landscape that settles after every snowfall. T-Lazy-7 Snowmobile provides expert guides that navigate the area. They drive through White River National Forest all the way up to the Maroon Bell for a breathtaking view from the peaks of North-America. Groups can later relax at Maroon Lake with hot chocolate while your guides recount the history of such extraordinary location.
Wheeler Opera House.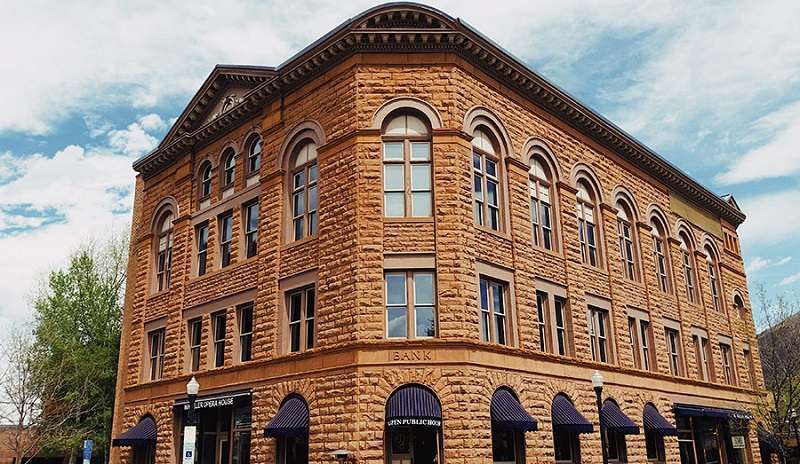 Wheeler Opera House is a 19th-century building following Romanesque Revival and Italianate techniques. Standing outside the Opera House captivates many of its grandeur of luxurious and tall windows. Many enter the Opera House and enjoy the outstanding shows of distinguished performances. The productions range from national music, comedy acts, Aspen´s Music Festival as well as local community groups. As the Wheeler Opera House grew to what it is today, it has given pleasure to hundreds and is listed on the National Register of Historic Places.