Located in Central England, the city of Coventry has always been associated with culture and innovation. It is home to the University of Warwick, one of the first universities in the UK to offer a film course. With the arts being a red thread throughout the city's history, Coventry's streets exude art and creativity. Today, Coventry hosts a number of hipster centres, such as a Creative Village complete with barbershops, microbreweries, and vintage clothing shops. If you're ever visiting, here are several of the most unique spots to check out.
1. Astley Book Farm
If you're a bookworm or a literary enthusiast, the thought of 75,000 books in one space may just entice you to stop by Astley Book Farm. It's one of the largest second-hand bookstores in the country, located on a 6,000-acre piece of land. This property is significant to literary history because it was the birthplace of renowned author George Eliot. The shop is connected to the coffee shop next door and hosts books across a range of genres, rare books and even out-of-print ones. Grab a book, sit back in one of their leather chairs, and dive in.
2. St Mary's Guildhall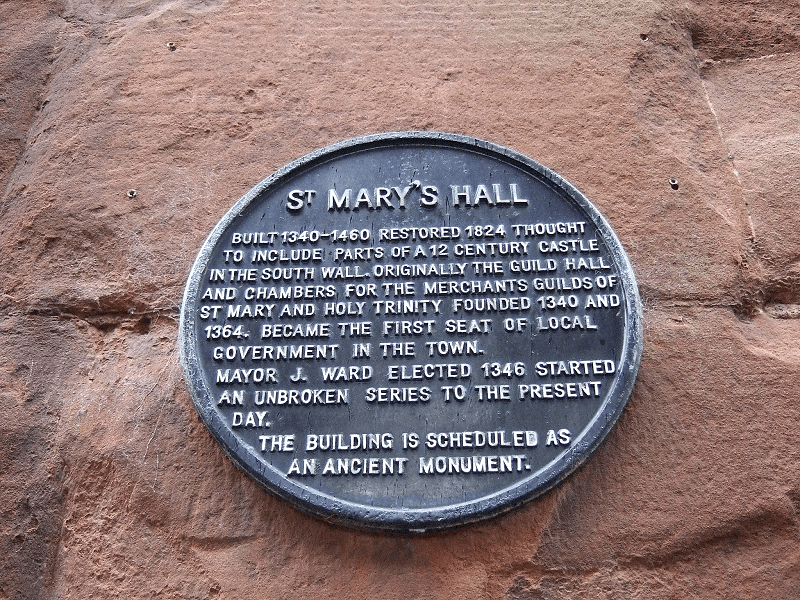 This hall is home to six centuries of medieval history, boasting artworks, armours, furniture, and ancient tapestries from the Middle Ages. Situated in the Cathedral Quarter in Coventry, the guildhall was one of the few buildings to survive the German bombs in World War II. Its ornate interior and stately exterior are symbols of medieval Coventry's prominence. The property is also pertinent to English history, with Mary Queen of Scot being imprisoned for some time here, and Shakespeare hosting productions in the venue.
3. Fargo Village
Unlike the traditional notion of a village, this area is surrounded by vibrant modern architecture. According to its website, Fargo Village is a "creative quarter" providing a space for local business, supporting local ventures, and holding community events. This part of the city is located in between creative spaces and studios, exuding a creative vibe similar to that found in Brick Lane in London.
4. Tudor World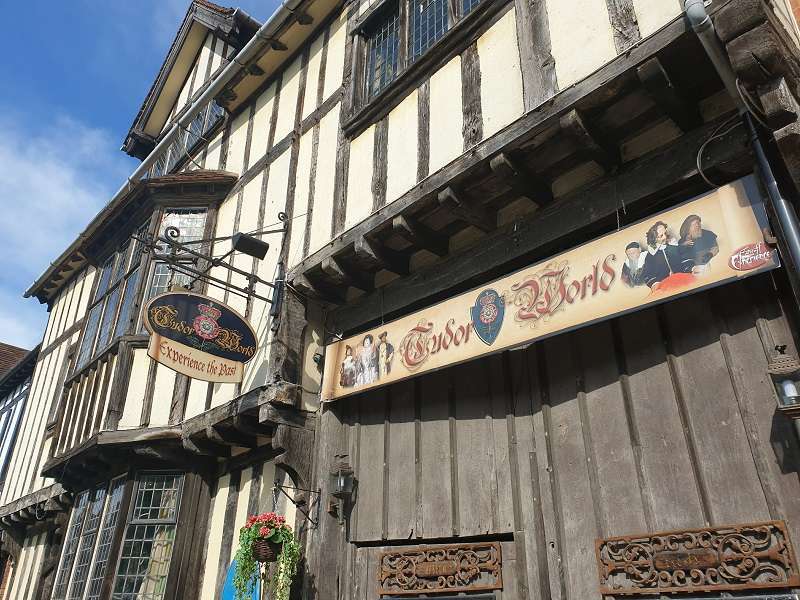 The Tudor World museum in Stratford-Upon-Avon is ideal for a family day out, especially for families with young children. Immerse yourself in what life would have been like in the time when notable historical figures like Henry VIII and Shakespeare were alive. Tudor World is the only museum in the UK which is especially dedicated to the Tudor Period. Join the Shakespeare Walking Tour guided by the bard himself as he takes you around his hometown. You can also join a ghost tour and explore paranormal occurrences within the museum building.
Tudor World is the only museum in the UK which is especially dedicated to the Tudor Period.
5. Belgrade Theatre
This theatre was built during the reconstruction following the German bombings over Coventry. The name "Belgrade" is a thank you and credit to Belgrade, capital of Serbia, for gifting the city timber for rebuilding. Today, The Belgrade is known as one of the UK's seminal venues for the arts. They are a registered charity funded by Coventry City Council and Arts Council England, making them a staple representation of Coventry's contribution to the arts and innovation.
6. Hoar Park Craft Centre and Antique Village
For an enjoyable retail experience, Hoar Park is the place to go. Located in North Warwickshire, the 141-acre retail village and craft centre was originally a barn converted into a recreational space suitable for both adults and children. While parents window-shop, children can have fun on the children's farm. Families can also enjoy the walking trail and fishing pool. Hoar Park can also be used as a wedding and events venue.