All over the world the way we work is changing, businesses no longer need to be renting offices to be productive. New York is no exception, innovators, entrepreneurs and remote workers are increasing. Yes, you can work from a coffee shop or from home but there can be constant distractions and loneliness around. Thus the rise of coworking spaces have filled this gap and have become increasingly popular throughout the USA, especially in Manhattan. Coworking spaces offer professionals a desk to work and interact with other like-minded workers. Whether you are after a day pass, a monthly rate or hourly rate, there is something for everyone. This article will provide you with the 6 best coworking spaces in Manhattan that can help you improve your creativity and productivity.
1. Workville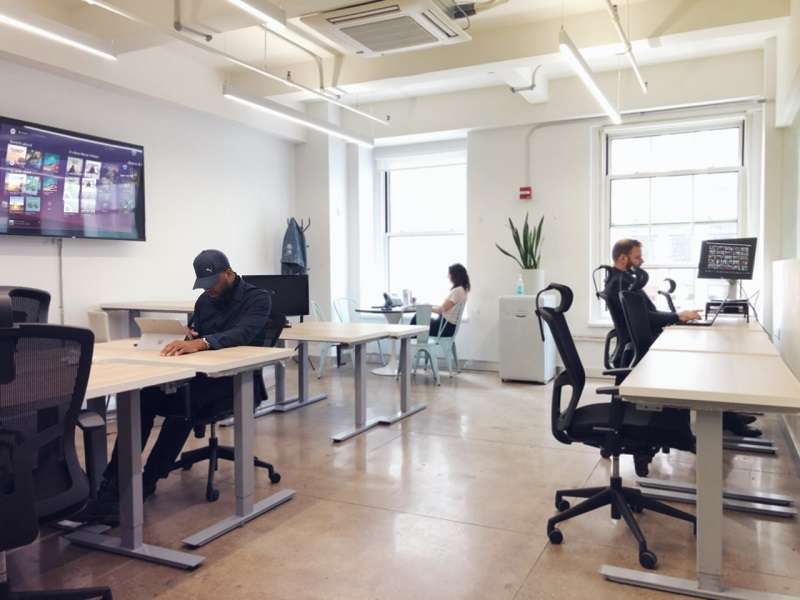 1412 Broadway, New York, NY 10018
Located in Midtown Manhattan minutes from Grand Central and Times Square Penn Station is an excellent coworking space, Workville. The coworking space offers plenty of space with three terraces where you are able to work and socialise. Workville is highly popular with startup businesses due to its flexible and helpful management and professional yet friendly environment. The space has a café and lounge area where you can relax and interact with other working professionals. Amenities include high speed WIFI, ethernet ports, phone booths and a conference room. There are many membership packages available from open coworking desk ($500-$650 pcm), dedicated desk ($700 pcm), private offices ($1,500-$4,500 pcm) and a conference room ($500 a day). The workspace is modern with natural lighting throughout the building and ergonomic furniture. It is also interesting that Workville's president works from an open coworking desk, showing how comfortable and functional the hot desks are.
2. Beewake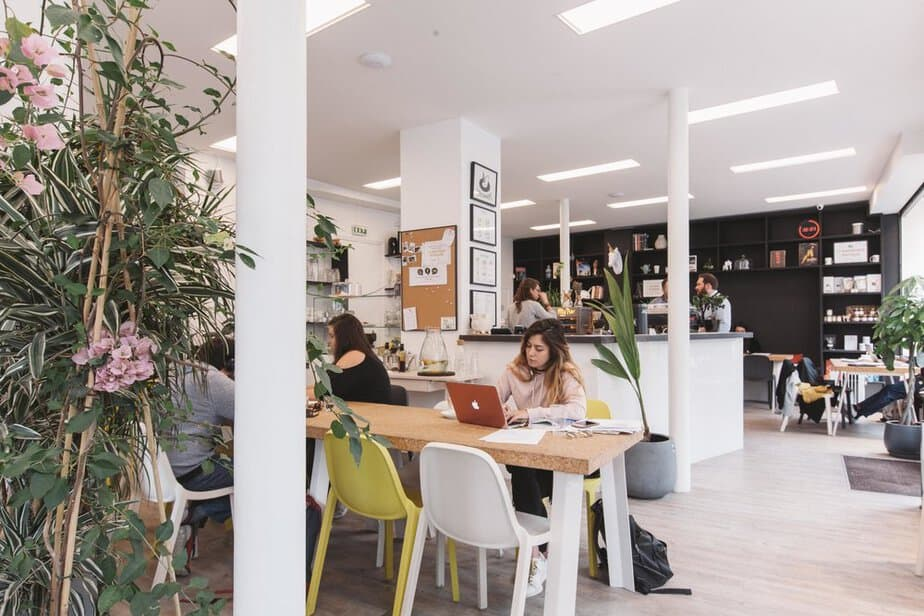 419 E 78th St, New York, NY 10075
This coworking company is perfect for people who like to change work routines and move around whilst still being able to be creative and productive. What is unique about Beewake is the flexibility it offers individuals and small teams. Instead of signing a membership contract for one specific coworking space to rent, it allows you to rent a space when you need it. Allowing you to constantly change locations to meet your personal and business needs and to help improve your creativity and freedom. All Beewake coworking spaces are modern with high speed WIFI and offer free tea and coffee, air-conditioning and some of the BeeWake spaces also offer phone booths and a kitchen with a fridge and a microwave available. The great benefit of Beewake is that you do not have to pay for a full day, you can select morning or afternoon passes to suit your needs, with prices starting at $30. If you are after something more quieter, you can also rent out private offices or meeting rooms for the day.
3. The Farm Soho
447 Broadway 2nd floor, New York, NY 10013
The Farm is unlike any co-working space, its unique design incorporating wood and rustic decor creates an earth and country style ambiance. What was once a barn in Southern Missouri has now been transported, restored and converted into a spacious facility, with natural lighting and handcrafted wooden furnishings to become a hub where innovators and entrepreneurs can flourish. If you are interested in the Farm there are a number of options available, including day passes ($29 a day), hot desks ($179 per month), dedicated desk rentals ($349 per month) and private offices (starting from $650 per month). Amenities include; phone booth access, conference room, tea and coffee, 24/7 hour access to the workspace, pet friendly, printing services and mailing and storage services. In addition, The Farm also encourages interaction amongst members and hosts weekly events such as workshops, networking events and tasting events.
4. NeueHouse
110 E 25th St, New York, NY 10010
Located in Madison Square Park, NeueHouse offers space for creative people where ideas and businesses can flourish. The workspace tailors for creative individuals who are in filmmaking, architecture and fashion and design industry. Their amenities include mail services, broadcast studio, WIFI and IT support, custom headphones, artisan coffee, screening room, as well as programming services such as cocktail events, art exhibitions and culture events. There are a number of memberships available at NeueHouse and these are pricer than other coworking spaces in Manhattan. Gallery membership, prices at $800 per month is designed for individuals or small teams who enjoy open workspace and do not require a permanent desk. The Atelier membership ($1,500 per month) is for individuals or teams who require a dedicated desk but still want to enjoy the open workspace environment. Or the studio priced at $4,500 per month where teams can work in enclosed offices, providing space and privacy for them to help grow their business.
5. The Commons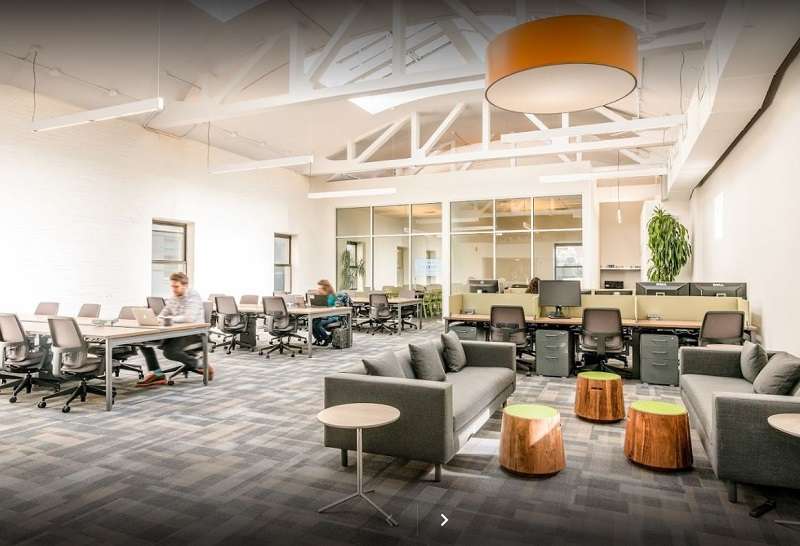 157 East 86th St #5F, New York, NY 10128
Situated in the centre of the Upper East Side, The Commons offers small businesses, consultants, freelancers and remote workers flexible working space to help them thrive. Spaced over two floors, the coworking space offers a range of amenities including, a conference room, phone booths, hot beverages, high speed WIFI, 24/7 access, storage facilities, quiet zone and mail and printing services. There are multiple membership packages available to suit all needs, including day passes, part-time, nights and weekends, unlimited working, dedicated desks, private offices and team rooms, with prices ranging from $35 a day to $6,500 per month. What is unique to this coworking space is that The Commons also offers space for therapists to hire, where you can complete your sessions in a comfortable, calming and quiet environment and also have the option to display credentials or put your nameplate on the door, rates for this are $25-$30 per hour.
6. WeWork
142 W 57th St, New York, NY 10019
With multiple locations and their headquarters in New York, WeWork is considered the founding business of coworking spaces. With 64 WeWork spaces in New York alone, it can be difficult to choose the right one. We have selected one of the best reviewed WeWorks in New York. Located in Manhattan at 142 W 57th Street, it offers a range of building amenities such as a mothers room, fitness centre, event space and convenience stores. In addition to the building amenities, the standard WeWork amenities include high speed WIFI, meeting rooms, printers, phone booth, kitchen (including condiments and kitchen equipment) and social and networking events. Membership prices at this selected WeWork range from $570 per month for a hot desk, $800 for a dedicated desk and $1,200 for private offices.