Situated in the inner part of the San Francisco Bay Area, lies Oakland. A city that has been continuing to grow and prosper throughout the years, due to its large vast of entertainment, history and culture. With prices in San Francisco continuing to soar, Oakland has become hugely popular with visitors. It is the ideal place to stay if you're wanting to explore Northern California, as it is a short drive from San Francisco, San Jose and Napa Valley Wine Country. With a city so large and an enormous range of accommodation options, from luxury hotels to guest hotels, it can be extremely difficult to choose the perfect hotel. This article has picked the 5 best affordable hotels in Oakland to help you plan your trip.
Bay Breeze Inn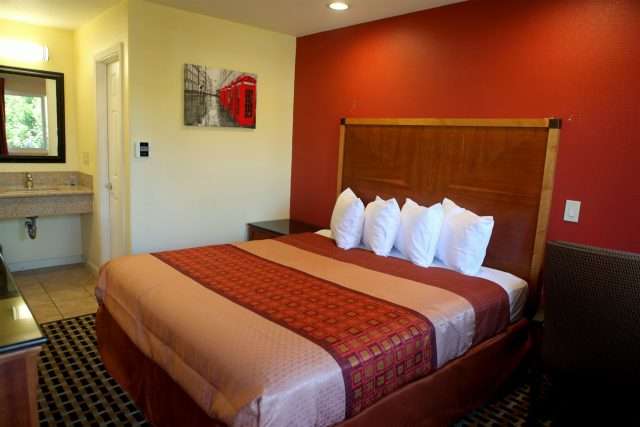 Situated close to the airport and Oracle Arena, lies Bay Breeze Inn, a friendly, affordable, clean and quiet hotel. This is the perfect place for those who are looking for a quieter area and wanting to avoid staying in the city center. Although it is in a quieter neighborhood and away from the city, it is still in close proximity to Oaklands popular attractions. All guest rooms are equipped with air conditioning, an iron, cable TV, a refrigerator, microwave and a bathroom including a bath and shower. The hotel also has high speed free WIFI, vending machine (perfect for late night snacks), laundry facilities, fax and photocopying equipment, housekeeping and 24-hour check in. The hotel is also a short walking distance from Oracle Arena and McAfee Coliseum home to Oakland Athletics, Oakland Raiders and Golden State Warriors. Additionally, it is a short drive to San Francisco, San Jose and Napa Valley Wine Country. Whether it is business or pleasure, Bay Breeze Inn is an ideal place to stay when visiting Oakland. To make reservations, go to: www.baybreezeinnoakland.com
Westwind Lodge
Located not too far from the Centre of Oakland, lies Westwind Lodge. This affordable and convenient hotel is ideal for guests who want to make the most of their time exploring Oakland. The hotel offers 24-hour reception and a guest laundrette. One of the main perks of this hotel is the free WIFI available, making it easier to help plan your Oakland Trip. All rooms are spacious and quiet, with amenities including a TV, microwave and a fridge. There is on site and street parking available. For transport to San Francisco and Berkley, The MacArthur Bart Station is close to Westwind Lodge.
The Washington Inn
The Washington Inn is in close proximity to popular landmarks in Oakland such as the Preservation park and Swan's Market. The hotel aims to make your stay relaxing and enjoyable and your "home away from home". All rooms offer a flat screen TV, air conditioning and free WIFI. In addition, guests can receive free breakfast with their stay. Onsite parking is available. The hotel's decor is old and charming and extremely clean and is considered an excellent choice to stay if you are over for work.
Continental Lodge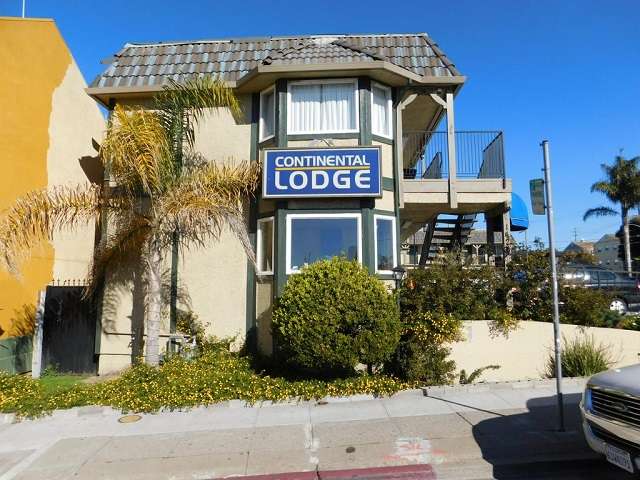 Located close to the highway and a few miles from central Oakland, Continental Lodge is ideal for people who drive. It is a short drive away from Oakland International Airport and Oracle Arena. Amenities include free parking (a rarity in California), free WIFI, air conditioning, an iron, kitchenette (including a microwave) and complimentary toiletries.
Imperial Inn
Known for its great location and budget friendly prices, Imperial Inn is ideal for those without a car. BART MacArthur station is less than 5 minute walk away from the hotel and you can potentially be in San Francisco within 20 minutes. The hotel is in close proximity to great restaurants and Oaklands top attractions (Preservation Park. Each guest room is equipped with a refrigerator, air conditioning, free WIFI, a microwave and a flatscreen TV and 24 hour front desk. For those who are wanting to drive, the hotel also offers free parking. Whether you are travelling for business or pleasure, Imperial Inn is a top contender to consider staying at.