Have you traveled to all the traditional and "normal" tourist attractions in the United States? If the answer to that question is yes or even no for that matter check out some of the weirdest and most interesting places hidden throughout the U.S. Here is a list of the top four places everyone should see.
The World's Largest Ball of Sisal Twine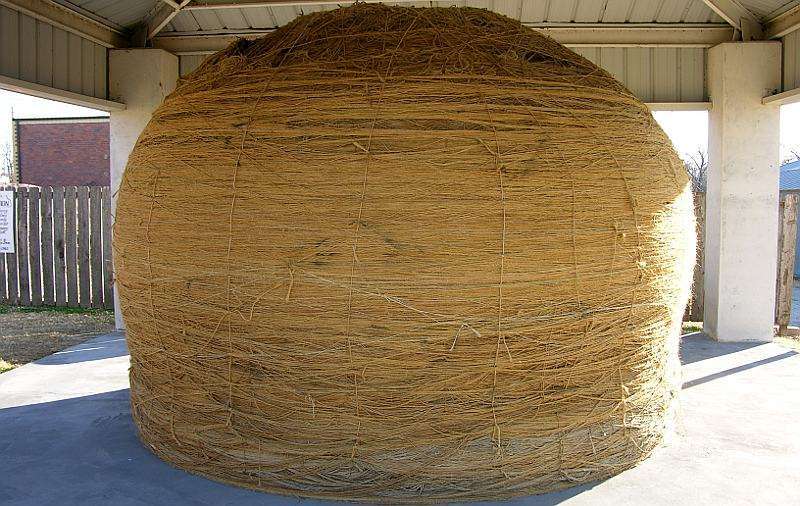 Cawker City, Kansas has this oddity as their claim to fame. Weighing in at roughly 19,000 pounds, about 9.5 tons, this ball of Sisal Twine contains over seven million feet of twine. Other city's try to call their ball the largest however Cawker City still remains on top with the official world record. Citizens and visitors alike add to the ball every so often increasing its size all the time. This ever changing ball of Sisal is the communities pride and joy! Remember to bring a bit with you when you visit this American Oddity.
Carhenge a tourist attractions in the United States

Build by a farmer named Jim Reinders in Alliance, Nebraska in 1987 Carhenge is an exact replica of England's Stonehenge. 38 gray painted cars represent the 38 oversized stones which comprise the make-up of Stonehenge. Local residence did not take well to the junk car sculpture until tourism begin to boom around this weird homage to England's most mysterious attraction. Truly Nebraska's strangest piece of junk art is oddly attractive to visitors who cannot make the trip to England for the real thing.
World's Largest Chest of Drawers
Along the side of the road in High Point, North Carolina is an unexpected site for most travelers, there sits the World's Largest Chest of Drawers. Built as a commemorative object to High Point, North Carolina's distinction as the Home Furnishing Capital of the World in the 1920's this chest of drawers stood a whopping 20 foot tall. When it was renovated in 1996 18 foot was added to the height making it currently measure out at 38 foot tall. Falling from the middle drawer in this massive chest is a pair of mismatched socks. These socks are homage to High Point's booming hosiery industry. A must see sight to truly grasp the awesomeness of the World's Largest Chest of Drawers!
The Longaberger Basket Building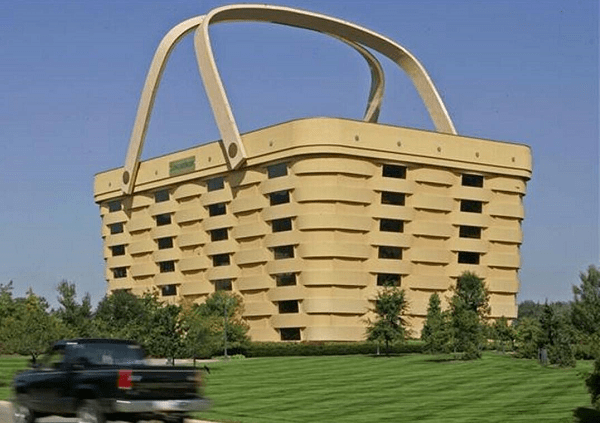 Looking for an interesting place for employees to work and a great way to advertise all in one the Longaberger Basket Company created this 192 foot by 126 foot (bottom measurements) up to 208 foot by 142 foot ( top measurements) basket shaped building in Newark, Ohio. Longaberger Basket Company opened shop in the colossal basket in 1997. The basket building is 160 times the traditional size of a Longaberger medium size market basket. So odd it worked!
No matter what you are looking for, how weird you think it might be chances are you will find some version of it throughout the United States. From the World's Largest Ball of Sisal Twine to the World's Largest Building Shaped like a Basket and everything in between there is no shortage of weird and odd tourist attractions in the United States.