If you visit Vietnam in October, you'll need to be prepared for relatively wet weather. Storms are a possibility, and October is not the time for a relaxing beach holiday.
Whilst some would avoid Vietnam in its rainy season, the temperatures are still quite warm. And, at this relatively quiet time of the year, there's a lot to be enjoyed in Vietnam.
1. Visit Sapa
In northern Vietnam, Sapa is a great place to visit. The rice fields are ready for harvest at this time of the year, and there are many trails for hiking around the wonderful mountain scenery.
In the north, it doesn't rain as much. You can expect a lot of sunny, and relatively dry, autumn days. This is a fantastic time to learn about the locals, see them harvesting the rice and perhaps hire a motorbike to explore Sapa's beautiful scenery.
2. See Hà Giang
Also in northern Vietnam, Ha Giang is a mountain province that is at its best in October. The locals wear their bright and colourful autumn clothing at this time of year, and the landscape is just as colourful and fresh after months of heavy rainfall.
You can visit the Đồng Văn Karst Plateau Geopark, and see the buckwheat flowers in bloom.
3. Go to Hanoi
The city of Hanoi is also at its most beautiful in October. Temperatures are good, often warm during the day and mild at night, whilst the city is covered with a blanket of vibrant flowers and fallen leaves.
Though the days are short, this is the perfect time to see Hanoi in the sunlight and after dark.
From walks through parks to riding a duck boat in West Lake, there are many things to do in October. Hanoi has even been praised for its coffee scene – make sure you order "ca phe sua da" (Vietnamese iced coffee) while you're here.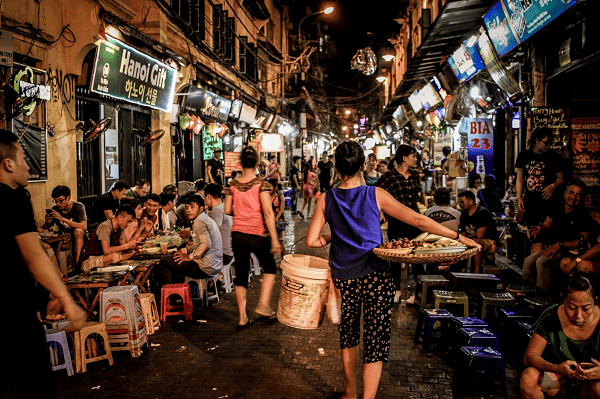 4. Drift along the Mekong Delta
The floating markets of the Mekong Delta are filled, in October, with freshly harvested fruit and vegetables. Enjoy the seasonal flavours of Vietnam, as you visit markets in destinations such as Can Tho.
As well as bargaining at the markets, you'll get to see many of the water birds that live along the Mekong Delta. These include graceful and colourful storks – and they make quite a lot of noise at this time of the year!
5. Visit Da Lat
In Da Lat, October is sunflower season. In fact, many colourful wildflowers are blooming in this part of Vietnam.
This is the perfect place for walking, hiking or motorbike riding across the lush landscape. Temperatures are not too high, and you'll be able to enjoy the wonderful colours of Da Lat's various wildflowers. If you're looking for somewhere peaceful and romantic, then you can't get better than this.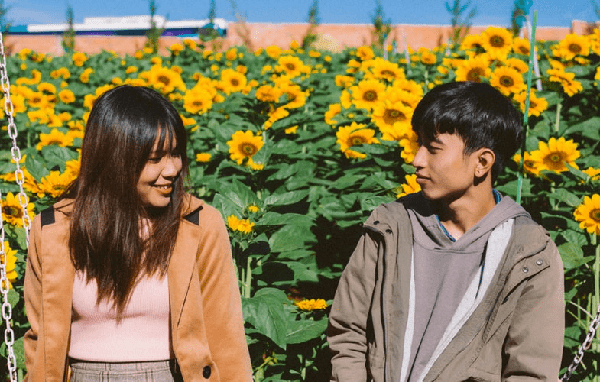 Don't let the chance of rainfall put you off a visit to Vietnam in October. With warm weather and the colours of autumn, this is actually one of the best times for a Vietnam holiday. And, with fewer crowds, there's so much more space to explore!