There is no place in the world like New York City, the largest and most diverse city in the US. With so many things to do and see, it can difficult to choose the best way to see everything NYC has to offer. The city is made up of 5 boroughs, all of which have something unique on offer.
Here are the best ways to explore the Big Apple NYC:
1.Walk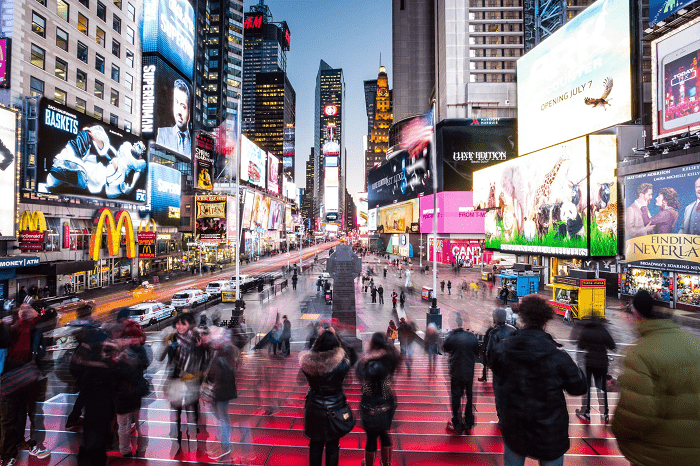 NYC is one of the great walking cities in the world and is our choice of best way to explore. By walking around you will experience the full atmosphere in this mega city. If you have several days to explore the city then be sure to do it on foot. It is also recommended that you plan the walking route by boroughs, this will ensure you don't walk further than you need.
Manhattan is 2,282 mi² in size and contains all the iconic attractions of the city.
There is so much happening on the streets of New York that it is recommended to focus on the type of tour you want to do, food, sports, history etc.
2.Cruise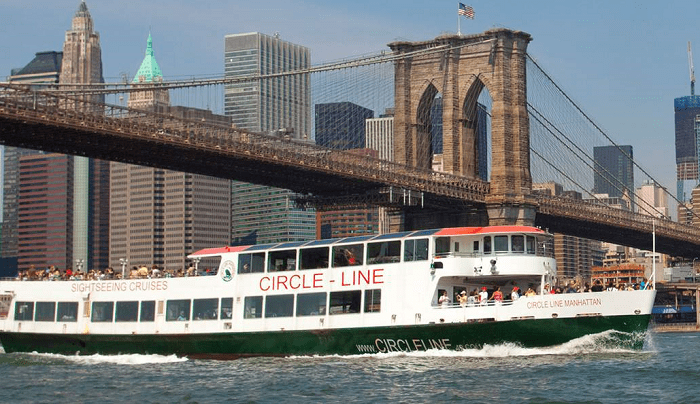 There are many ways to explore NYC and many of which are from the water. The the most popular cruise service company is Circle Line which offers different excursions and tours around Manhattan. There are hop-on hop-off sightseeing tours and luxury dinner cruises both of which are a great way to see the city.
From free boat rides to hop-on hop-off sightseeing tours and luxury dinner cruises, there are countless ways to see New York City
3.Bus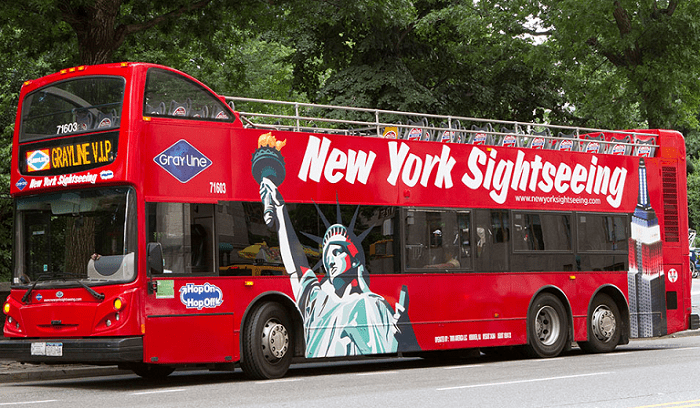 A great way to explore NYC and visit all the major sights is to use one of the tourist bus companies. These tours go through all boroughs and to all the major attractions meaning that you won't miss anything. We at Destination Mundo enjoy these tours when time is limited and that they are flexible for hopping on or off. Many of the buses have free wifi and tour guides that speak several languages.
4.Helicopter Tour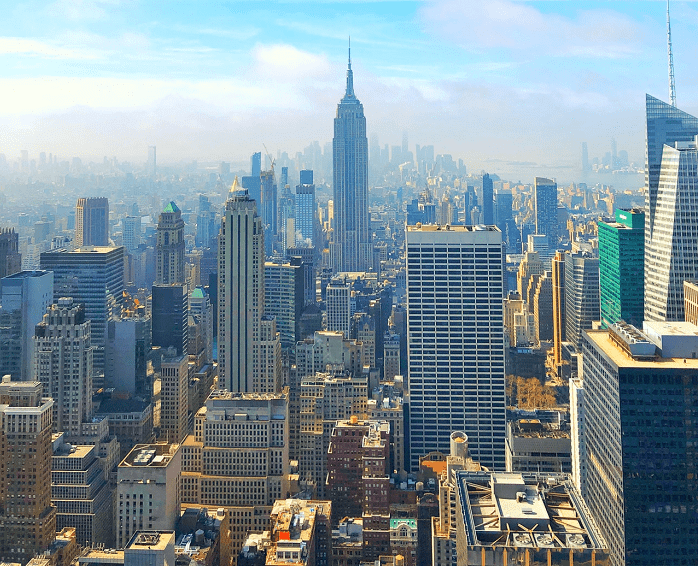 There's the traditional way of sightseeing in New York City like walking tours through the crowded streets or bus tours along congested roads, and then there's a HeliNY sightseeing tour! A helicopter tour can show you the entire island of Manhattan in just 17-20 minutes! Watch the hustle and bustle go by from a bird's-eye perspective in a luxurious Bell 407 helicopter with floor to ceiling windows! Flying high above New York City you will fly by the Statue of Liberty as well as the One World Trade Center, The 9/11 Memorial, The Empire State Building and Central Park allowing you to see all of Manhattan's top attractions! So get your camera's ready to snap some once in a lifetime memories of the most photographed city in the world!
5.Cycle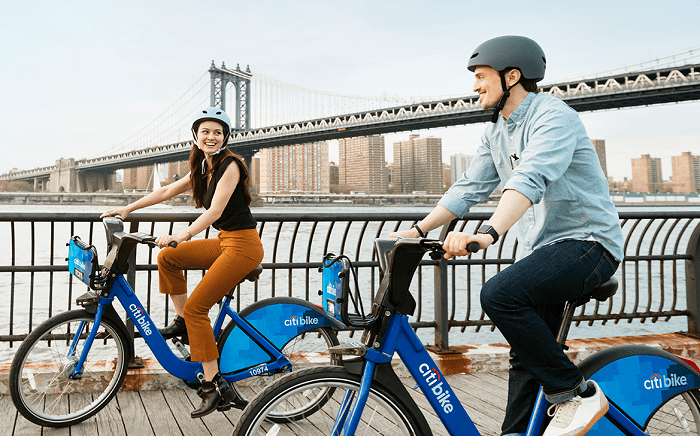 Exploring NYC on a bike is a great and inexpensive way to get around. Whilst the roads are not a cycle friendly as other cities including Minneapolis etc there are some bike-share programs which offer a great way to get around. From research the best and most
scenic routes include along the Hudson River and East River, Brooklyn Bridge Park, and the complete loop around Central Park.
6.Subway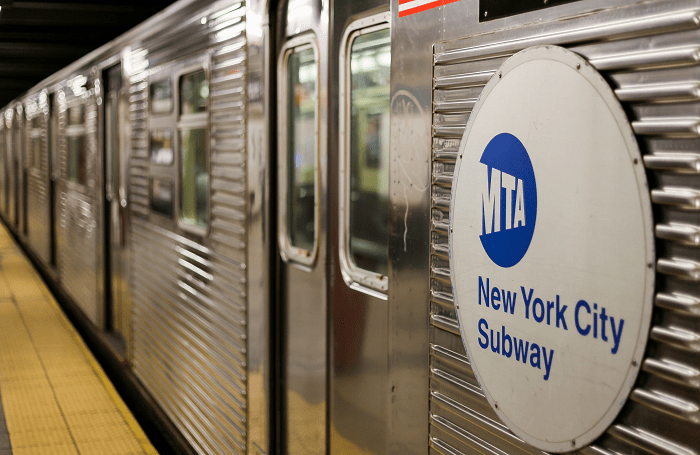 Whilst walking and biking are excellent ways to get immersed in the city and feel the city, there is nothing quicker and economical than using public transport. The subway runs 24 hours a day and is one of the largest and most expensive in the world. Download the NYC Subway app if you are a first timer to the city. The best deal for the subway is to purchase a full week card at $34 to get unlimited access. If you want to feel like a local or move around between places fast, choose the subway.