We at DestinationMundo.com love the London Underground and think it is one of the best public transport systems in the world. The underground is essential for everyone who lives in the city as it allows people to get around so much easier than any other form of transport.
Loved and hated by the millions of commuters who use its services to get around Greater London, the Underground can be a daunting prospect to the uninitiated. I hope this review goes some way to putting your mind at ease because, once you have mastered the Tube Map (a design classic) and Underground System, the City of London is a much smaller and easier place to visit, and more importantly, to get around!
Facts
The London Underground is also known as The Tube because of the shape of the tunnels.
only 55% of the network is actually underground.
It is the world's oldest underground railway, and construction started in the early 19th century. By 1853 the first six stations had been completed.
the network serves 270 stations and is connected by 250 miles of track.
How does it work
London is divided into six separate zones, Zone 1 covers Central London and moving through the Zones you end up in Zone 6 which covers the outer edges of the network extending to the suburbs of Greater London as well as parts of Essex, Hertfordshire and Buckinghamshire.
If you look at a Tube Map you will easily be able to identify the different Zones so that you know exactly what sort of ticket to buy.
One word of warning, it is not worth trying to travel on The Tube without a valid ticket, the penalty fares are expensive and London Underground often have spot checks throughout the network!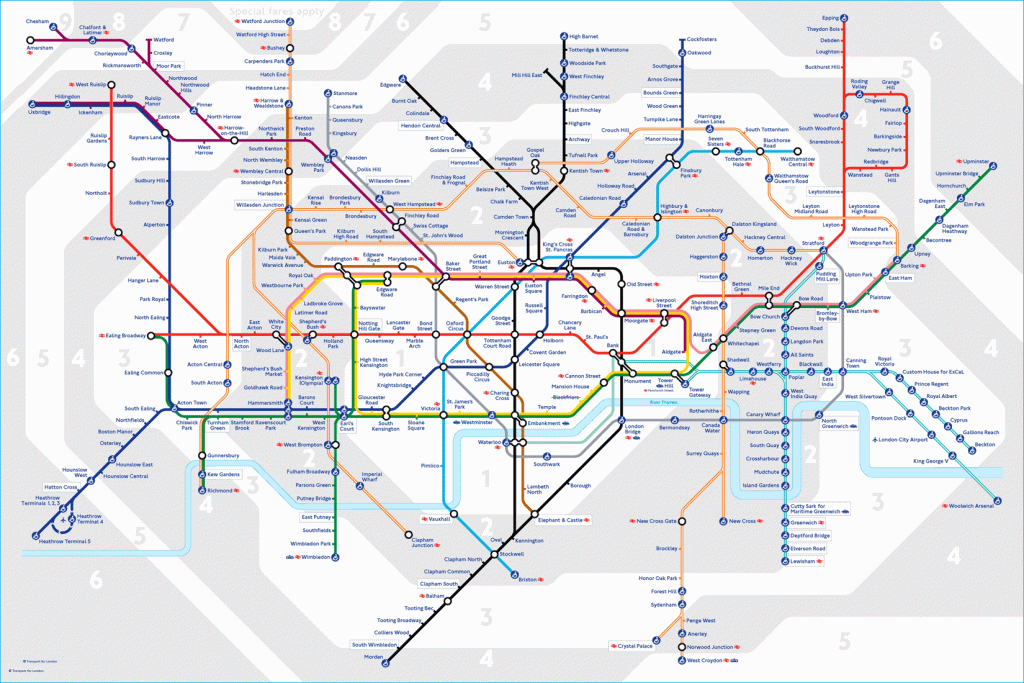 The Tube Map is indispensable in trying to navigate the maze of different lines. It is a schematic representation of the network, but is not to scale. Whilst at first it looks complicated, it is beautifully designed and one of which once the user understands it, they wont forget.
We advise users of the network to beware of  pickpockets, keep your belongings safe, especially in rush hour.
MIND THE GAP and enjoy the ride!