Thailand, an independent country in the middle of Southeast Asia. The country of Thailand is one of the most popular ...
We at DestinationMundo.com love the London Underground and think it is one of the best public transport systems in the ...
Stretching from Torres Strait to just north of Brisbane – about 1,500 km long, The Great Barrier Reef is the largest ...
All year round, the Dantebad offers people of Munich the chance to swim outdoors. The winter heated pool is great for ...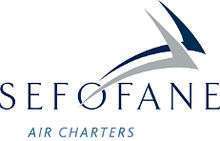 Wilderness Air are formerly known as Sefofane Air Charter, is an air charter company headquartered ...
Are you looking at going to the beautiful and charming islands of Hawaii. If so here are some of the words you beed ...
The 'New 7 Wonders of Nature' have been revealed. Millions of people voted for the ones they wanted on the list. ...