With Christmas and New Year celebrations now nothing more than a distant memory, your thoughts may soon be turning to the next Hallmark holiday: Valentine's Day.
Now, whether you are a fully-fledged fantasist who loves nothing better than planning a unique and heartfelt day for your significant other, or even if you just think that you and your partner deserve a little break away, then keep reading to discover the most romantic destinations worldwide for Valentine's Day 2020.
You may be surprised at some of the locations that feature on the list, with no Paris or Rome in sight.
This year, romance is about thinking outside the box!
Dubrovnik, Croatia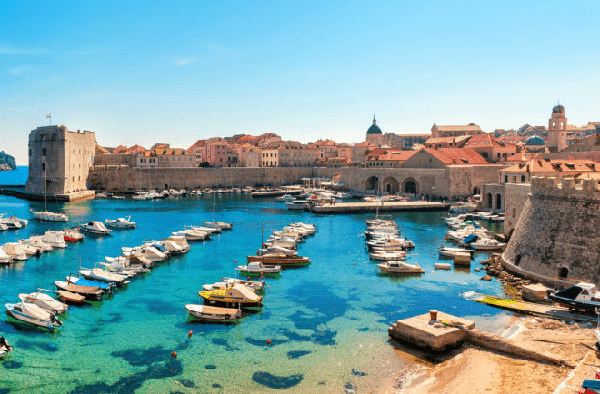 Dubrovnik is the location that romantic comedies dream of, with a special mention having to go to Dubrovnik Old Town with its traditional cobbled back streets and grand Baroque stone buildings. Not to mention the stunning sandy beaches which are perfect for a splash about with your loved one. Alternatively, hop on a ferry to Lokrum Island and enjoy watching the wild peacocks who live there or if you are feeling adventurous, go rockpool swimming.
As the sun sets, enjoy the breathtaking view overlooking the marina and enjoy some of the freshly caught seafood and local wines.
Santorini, Greece
Ahh, Santorini. The honeymooners' paradise. This beautiful Greek island has so much to offer for couples wanting a bit (or a lot) of romance that it is hard to know where to even begin. From the old-world charm of the entire island to the intoxicating local wines and the beautiful sunsets that you can enjoy as you sample some of the local delicacies.
Not to mention some of the amazing attractions and days out that are just perfect for couples, including taking a cable ride up and down the beautiful cliffs of Fira, or having a sensual swim in the volcanic hot springs – followed by a mud bath of course!
Savannah, Georgia, USA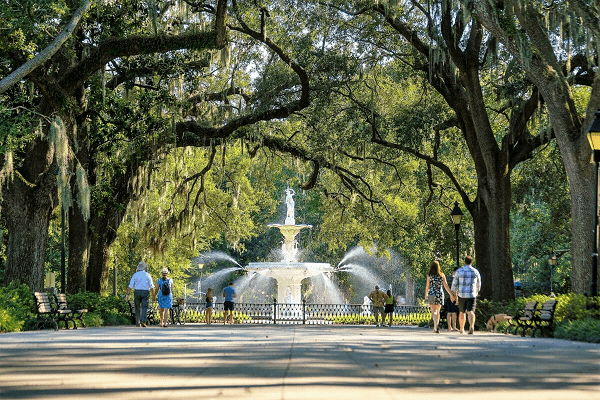 Who says you can't be romantic in your own country? If you haven't been to Savannah yet, then this coastal Georgia city should be going straight on your bucket list.
Known for its amazing architecture and picturesque parks, as well as its vibrant nightlife, this is the ideal city for couples who want a multi-tasking weekend away.
Why not make the experience even more special and look into a class c RV for sale? Just imagine you and your partner on the open road together, traveling to one of the most romantic spots in the U.S, sleeping under the stars, with not a care in the world. Ahh, bliss!
Other must-do activities for couples include taking a romantic carriage ride through the cobbled streets of Savannah, learning to cook a classic southern delicacy together (they do say the way to a man's heart is through his stomach), and partaking in an intimate picnic in Forsyth Park – if you are lucky enough to be there on a Saturday, don't miss the legendary local farmer's market.
St Lucia, Caribbean
What could be more romantic than a Valentine's trip to the Caribbean? With its white sandy beaches and crystal-clear waters, this must-visit destination is the epitome of luxury travel. St Lucia itself is one of the most breathtaking island destinations in the world with a variety of secluded hotels that are ideal for offering you and your partner some quality alone time.
You could spend your entire trip simply sipping cocktails by the poolside and you definitely wouldn't regret it, but if you do want to explore the island together, there are several unmissable attractions you should check out.
From swimming in the Toraille Waterfalls to discovering the Anse Mamin Beach, to embracing your sense of adventure through jungle biking, there are so many activities that you can enjoy together as a couple.
Tulum, Mexico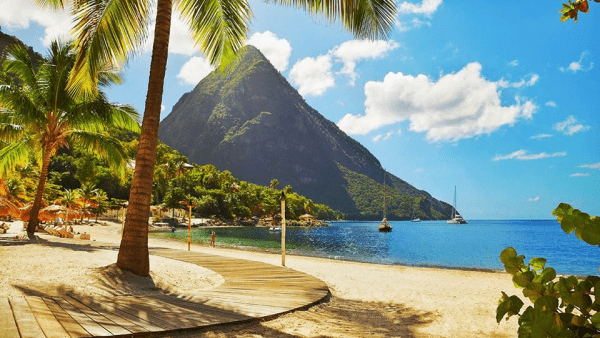 If you have not been to Mexico before then you are in for a real treat. Not only is this vibrant and lively destination thriving with unique culture and history, but it is also an incredibly affordable vacation spot.
The Mexican town of Tulum is particularly great for couples as you can explore the ancient ruins as well as dive deep into the clear blue ocean and marvel at the local marine life including 5 different species of sea turtles.
Other activities on offer that are perfect for cementing your bond as a couple include the Couple's Divine treatment at Tulum's premium wellness spa Yäan Wellness and a romantic bike ride along the Boca Paila (Tulum's main beach road) – you can hire a bike for a whole day for only €5.
Florence, Italy
Of course, we had to feature at least one city in what is arguably the most romantic country in the whole world – Italy. Yes, Florence can be overcrowded, and yes, it can be touristy, but what do you expect from such as passionate and beautiful city – it's hardly going to be secluded!
Now, if you can accept the crowds and just enjoy Florence for what it is, a lover's paradise, then you will have a Valentine's break you will never forget.
There are so many amorous activities to take part in, from walking along the Arno River to immersing yourselves in art, sampling the local wine or even just lingering over some gelato – the possibilities are endless.
Bath, UK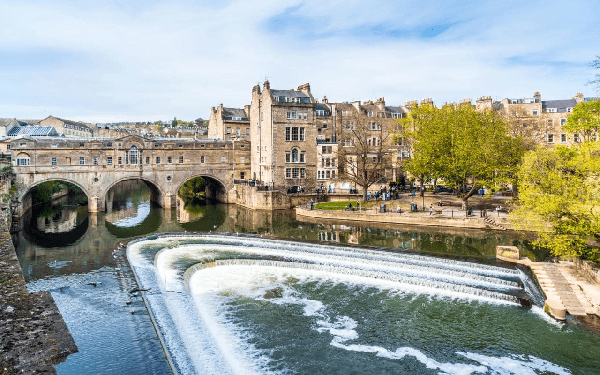 England is an undeniably romantic country. You only need to look to Hugh Grant to know that. Not to mention the quaint English countryside, the array of fairytale castles and the hidden secluded beaches that are often overlooked in favor of warmer climates.
The area of Bath is said to be the most picturesque smaller city in the whole of the UK with couples being drawn here by the promise of the hot springs, Roman baths, and medieval heritage.
Once home to the novelist Jane Austen, why not take an afternoon to visit the Jane Austen Centre and imagine you are a modern-day Elizabeth Bennet.
What could put you in the mood for romance more than that?