Singapore never disappoints when it comes to attractions and activities to do whether you are a visitor touring the city or a local. You can visit some places free of charge but you will need to dig into your pocket to gain entry into others.
Below are some of the best things you can do while in Singapore this year:
Explore the Garden by the Bay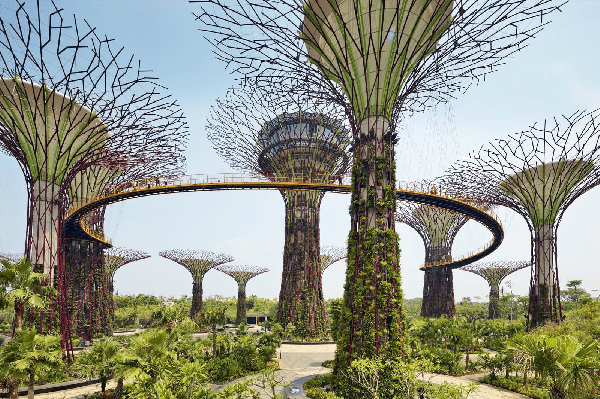 Gardens by the Bay is an expansive green space covering 101 hectares situated in central Singapore. The number of visitors that have visited the place since it opened in 2012 are in excess of 20 million. It is a representation of the coming together of nature and technology to produce a splendid futuristic botanical garden. There are gigantic biodomes like Desert Dome, Flower Dome, and Cloud Forest Dome in the green garden that are home to more than 800 species from various climatic conditions. A conspicuous feature is the 18 supertrees that stand tall in the garden, and are a sight to marvel at when they light up every night from 7:45 to 8:45 PM. Connecting six of the supertrees 22 meters above the green space is the OCBC Skyway Walk, and you can stroll on it to enjoy the breathtaking views.
As you plan your visit to the 'City in a Garden,' as Singapore is also referred to, ensure that you obtain your appropriate visa to be allowed to enter the country depending on your reason for the trip. You can look here to get in touch with a reliable visa agent to help you process your visa hassle-free.
Walk Along the Marina Bay Waterfront Promenade
The Marina Bay Waterfront Promenade stretches over 3.5 kilometers covering the bay walkway. It gathers revelers into the different attractions at the Bayfront, Collyer Quay, and Marina Centre. The design of the promenade is of an eco-friendly recreation facility with mist sprays to cool the visitors under the scorching Singapore heat. There are also breeze shelters with motion sensors to offer the visitors a soothing cool stopover while on their exploration of the bay. Some incredible features at the promenade are the Wonder Full, a light and water show, the Helix Bridge, which offers pleasant views of the Singapore skyline, and the ArtScience Muesum. This place is a splendid site for a ton of free and fun activities.
Go On a Shopping Spree on Orchard Road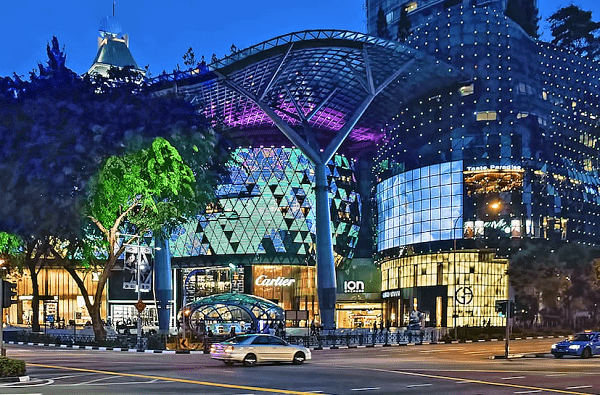 Orchard Road is the main shopping street in Singapore. You shouldn't be misled by the name that you will see an orchard as all there are only designer shops, department stores, and luxurious malls. There are also superb food courts where you can get some delicious foods as you go about shopping. You will get both prized international brands as well as local ones and Asian ornaments, art, and carvings.
Enjoy a View of the City from Sands SkyPark
Your trip to Singapore would be incomplete if you do not spend some moment at the Marina Bay Sands SkyPark. While there, climb to get to 57 levels up where you will catch panoramic views of landmarks like the promenade, Marina Bay, and the enchanting Singapore skyline. Let your eyes wander to the Singapore Strait and capture the beehive of activities as the ships come in and out. But you have not yet captured the best without getting a bird's eye view of the Wonder Full light show from the top there at the Sands SkyPark. However, keep in mind that there are charges, but you get value for every single dollar you pay.
Visit the Singapore Zoo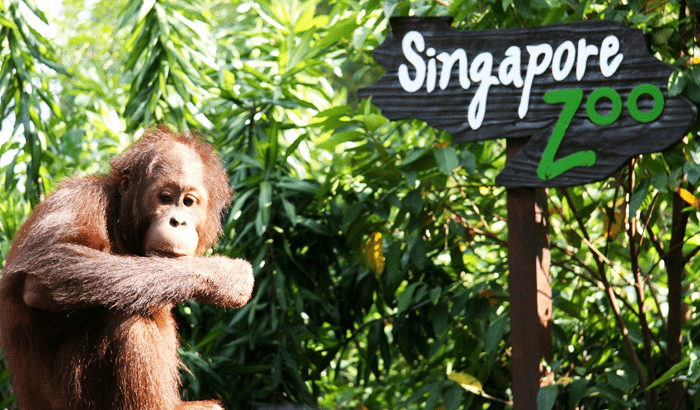 Do you want to see many species of animals and even get close to them or even feed them? Then visit the Singapore Zoo. You can learn about how the animals are cared for and their special traits. You get all of this information from people who know best: the animal keepers. There are also fun activities for kids, for example the water playground where they can splash water for fun and to keep out of the sweltering heat. You can also buy some souvenirs to take home with you.
Conclusion
Those are a few of the things you can do in Singapore in 2020.You may also ride Singapore Flyer, the tallest of its kind world-over, and enjoy beautiful sights as it rotates slowly. A visit to Sentosa Island for a ton of fun activities is also a thing to consider doing while in the city state. Time, your adventurous spirit, and some money to spend are all that will determine what you can do in Singapore as the list is long.