Although Melbourne is widely known for its hip cafes, cultural spots, and endless entertainment, this urban city in the Land Down Under is by no means all play and no work. The city's skyscraper-lined streets are actually home to a blossoming coworking community, with work spaces designed for freelancers and start-up ventures available across the city. If you're a digital nomad based in Melbourne temporarily, here are five of the choicest coworking spaces the city has to offer.
1. The Cluster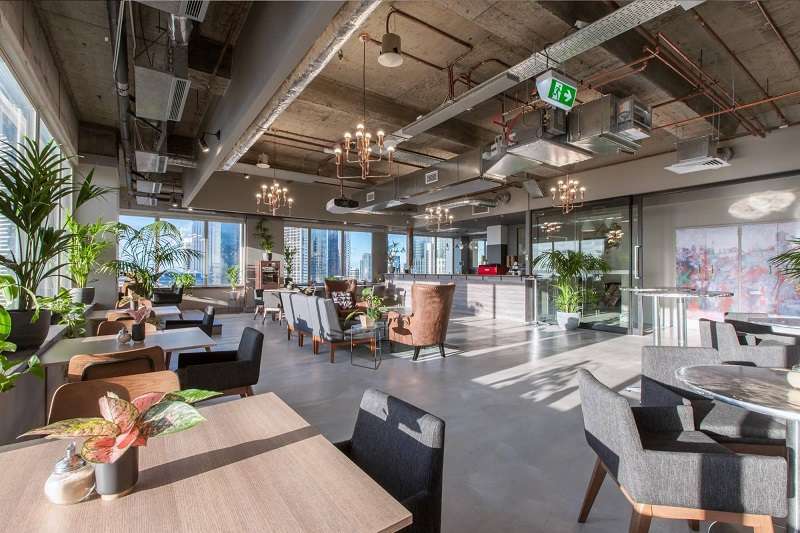 Located in Melbourne's Central Business District, this award-winning coworking space provides a spacious area with plenty of light streaming through the windows overlooking Melbourne and the Yarra River. There are communal spaces, private rooms, meeting rooms, and event spaces to use depending on your needs. You are guaranteed to feel right at home here with their friendly front of house staff and in-house IT support team. Membership fees for The Cluster are extremely reasonable which gets you an array of privileges such as weekly use and your own dedicated desk or office room.
2. CreativeCubes.Co
Creative Cube can be found right by the South Melbourne Markets. They emphasise collaboration and welcome freelancers and start-ups through their doors. With memberships beginning at AU$350 a month, you can utilise their hot desks and private office rooms. There are also day passes available if you're just looking for a professional, clean space to work in for the day. Creative Cube's in-house team is called the Happiness Team, and is there to attend to your digital nomad needs.
3. Nous House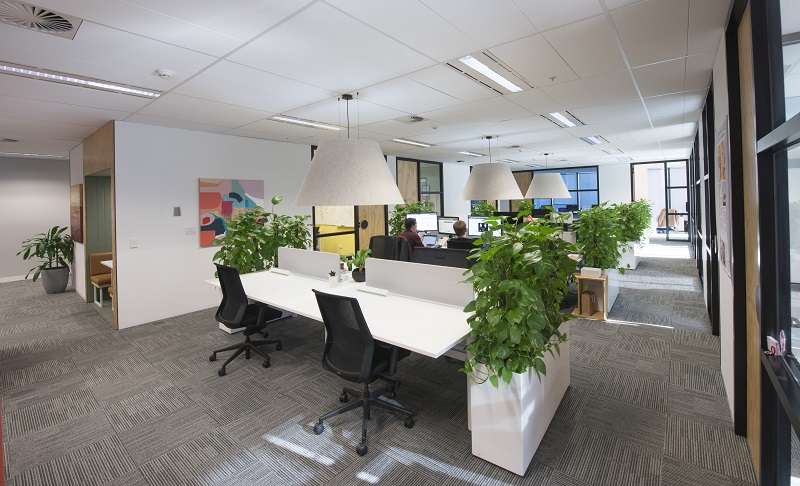 Nous House opens their doors to not only Melbourne, but also Sydney, Brisbane, and Canberra. They believe in working flexibly to suit each professional's individual needs, and place great importance on collaboration and community. Membership rates at Nous House begins at $200 and are inclusive of complimentary meeting room use, printing, hotdesking in other Nous House locations and premium end-of-trip facilities. You can also join the community events frequently hosted in the space, where you are encouraged to collaborate, connect, and learn with others of the same mind and interests. Overall Nous House is a great place to work from and call your office.
4. Altitude Cowork
This coworking space at the heart of the Melbourne CBD is a merging of community culture and high-end services. They offer nothing but the best technology for freelancers and professionals, and prioritise a work environment that inspires productivity. Their community spaces also encourage engagement and connection with others in the building. At Altitude Cowork, you are welcome to book a desk for the day, week, or even month, with hot desks available at AU$475 a month.
5. Framework
For all the creative workers out there, Framework is the place for you. It is frequented by freelancers in the creative field, from videographers and graphic designers to copywriters. The laid-back space is free to use in any way you want according to your working style. You can secure your own permanent desk for AU$600 per month. This price includes access to the meeting room. Framework also offers a day pass for you if you're just stopping by, and this will cost you AU$75 a day.
6. The Commons
Last but not least, The Commons. This coworking space is a freelancer favourite, spread across Melbourne in three locations. Membership for desks start from AU$410 per month. Members have access to free use of desks and meeting rooms. You can also attend social and wellness events hosted in any of the three sites. Memberships are flexible and can be adjusted every month depending on your needs. There are also fun facilities for you to take breaks in, including a record lounge, outdoor terraces, and a ping pong table for a friendly match.