With their grand temples and palaces scattered all across the land, the tropical country of Thailand in Southeast Asia is known for its religiousness and spirituality. The culture exudes a level of calmness and balance that is commonly associated with yoga. A form of exercise that engages the mind, body, and soul, yoga is used not only to sweat but also to maintain inner wellbeing.
Thailand's doors are open to travellers who seek to relax, recover, and retreat. The country is home to a number of luxurious yoga retreats of various specialisations and price ranges. Here are just five of the best yoga resorts across Thailand. Book them direct to get the best deal and packages.
1. Island Yoga
Perhaps the most budget-friendly out of all the retreats on this list, Island Yoga will cost you $183 per person. This price includes daily yoga sessions, a full breakfast buffet, and guided meditations. Island Yoga provides four different accommodation options ranging from bungalows, private rooms, and dorms. Situated in the Thai island of Koh Yao Noi, the resort welcomes visitors of all levels of yoga experience. With their most popular 4-day yoga and meditation retreat, they seek to foster a healthy and integrated lifestyle. The resort itself is surrounded by beautiful beaches and serene paddy fields, which you are free to explore in your free time.
2. Samahita Retreat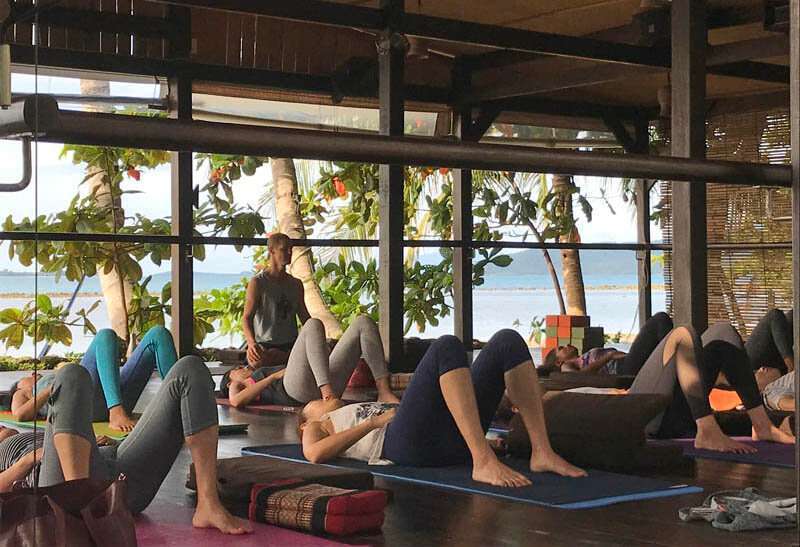 Samahita Retreat is a great destination for any kind of budget. Packages include an integrative yoga and fitness program, daily healthy meals, and shared or private accommodation of your choice. The retreat's main goal is to help guests reach their full potential in health. Samahita Retreat places great emphasis on self-care, through its wellness programs and treatments. Guests can prioritise yoga, fitness, or both. Available classes include vinyasa and restorative yoga, core fitness training, indoor cycle, and meditation and breathwork. Perhaps the best part of this retreat is its beachfront location with a weekly snorkeling boat trip out on Koh Samui's clear waters included in the price.
3. AMAYEN Sanctuary
For a holistic yoga and relaxation experience, look no further than the AMAYEN Sanctuary. Located in Chiang Mai, Northern Thailand, this boutique resort focuses on developing clarity and vision for the future. They provide a variety of classes such as yoga and Qigong, as well as relaxing Thai aromatherapy massages. Their facilities include a hot spring, swimming pool, air-conditioned rooms, and a spa. For $741 per person, this leisure trip also includes airport transfers to and from the retreat.
4. Visit Natural Detox Resort
Another retreat in Koh Samui is the Visit Natural Detox Resort. The retreat specialises on helping guests achieve their weight and fitness goals. They believe having fun is an important part of the process in finding balance. Available retreat packages range from 8 to 15 days and include exercises such as cardio, yoga, and an array of other outdoor activities. There is also a detox program you can join. For relaxation, you can peruse the pool or take a walk down to the beach. The price of $425 per person includes accommodation, personal fitness assessment and classes, and bottled water.
5. Wonderland Healing Center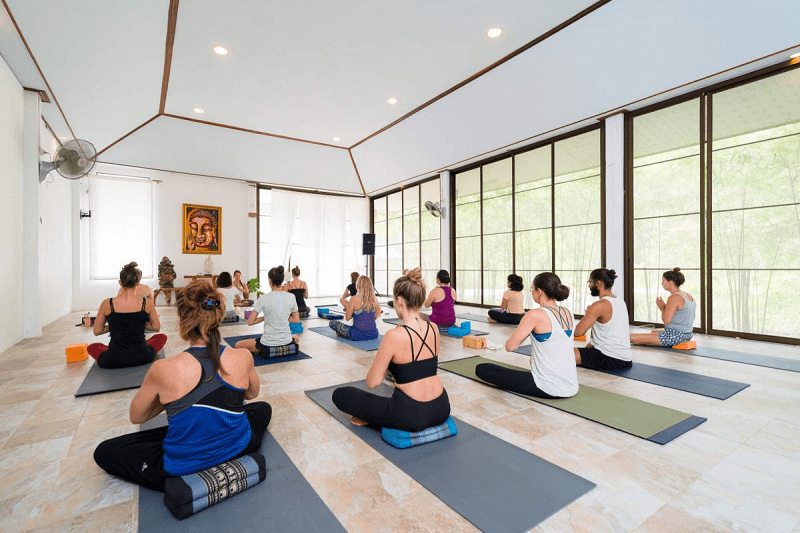 This community-based retreat in Koh Pha Ngan island offers retreats from four to 22 days. At $206 per person, you can enjoy yoga, vegan cuisine, detox, and walking meditation. The resort also provides therapeutic treatments such as Thai massage and Reiki healing. Their extensive list of facilities include a pool and a rejuvenating herbal steam sauna. Accommodation, meals, and a shuttle to and from the ferry port are included in the price.