Phoenix, Arizona is truly an amazing and beautiful city that has things to do for all the family. Whilst the summer heat reaches over 100-degrees this shouldn't deter visitors.
From the art, history, museums, sport, hikes, here are our top 5 picks for you to visit when in Phoenix.
1. Heard Museum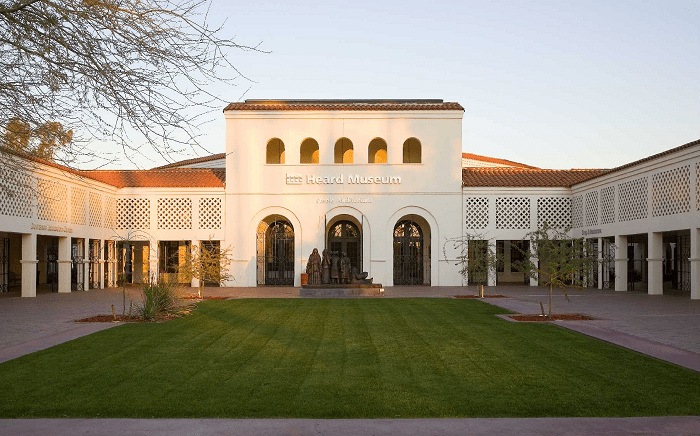 Number 1 on our list the Heard Museum, the finest Native American museums in the US which exhibits the life and culture of Native Americans in the Southwest. The popular Signature Exhibits, Home and Away From Home show the most prized masterpieces in the museum. There are  close to 2,000 treasures on show including jewelry, cultural items, pottery, baskets, textiles, beadwork and more. Located north of downtown Phoenix, Heard Museum is open 9:30 a.m. to 5 p.m. Monday through Saturday and 11 a.m. to 5 p.m. on Sundays. A great place to visit and one for all the family.
2. Camelback Mountain Hike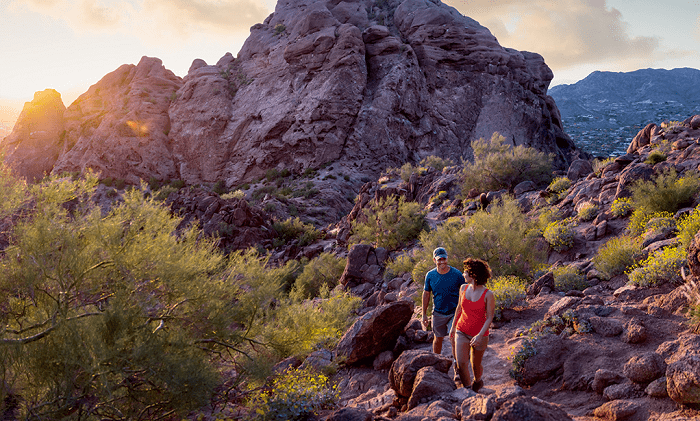 If you enjoy hiking then there is no better place to do it in Phoenix than at Camelback Mountain. Located just 20 minutes from downtown Phoenix, this is a well-known must do activity and popular with thousands of hikers each year. The summit of the mountain is over 1400 feet to a hump that resembles a hump on a camel's back. The views of the hike are truly spectacular in which you can see a 360 degree view of the full city of Phoenix.
3. Phoenix Art Museum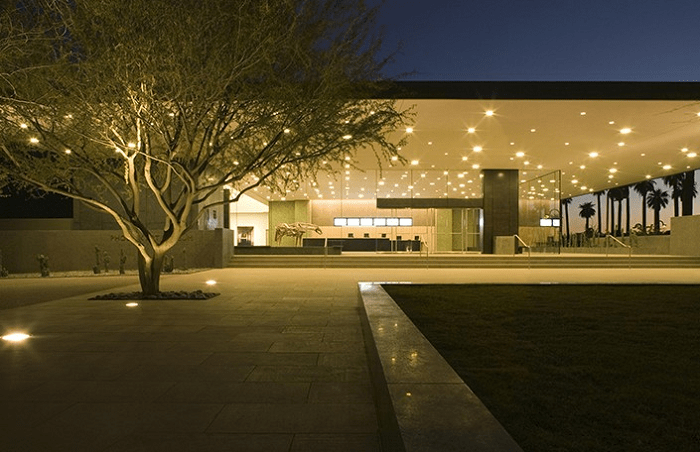 Another museum on our list is the Phoenix Art Museum. Founded in 1959 this has been a favourite for over 55 years. The museum houses a variety of permanent collections in different genres, including American, Asian, European, and Latin American art. The Dorrance Sculpture Garden is beautifully designed and the museum even has a fine dining restaurant. Great for all the family with an interactive children's gallery . The largest art museum in the South West and one of the top attractions in Phoenix
Location: 1625 N. Central Avenue, Phoenix, Arizona,
4. Chase Field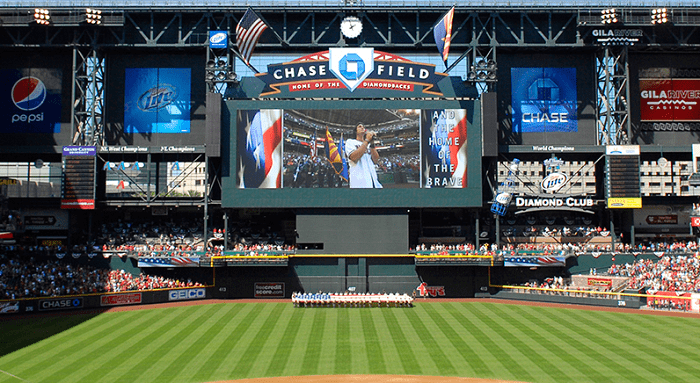 A must see for sports fans is Chase Field in downtown Phoenix. Home of the Arizona Diamondbacks in Major League Baseball, the capacity is over 48,000 fans when full. The stadium has a swimming pool and can close the roof to enable air-conditioning meaning that a summer game of baseball can be a comfortable for everyone. If there are no games taking place be sure to go on a tour of the stadium.
Location: 401 E Jefferson St, Phoenix, AZ 85004
5. Phoenix Desert Botanical Garden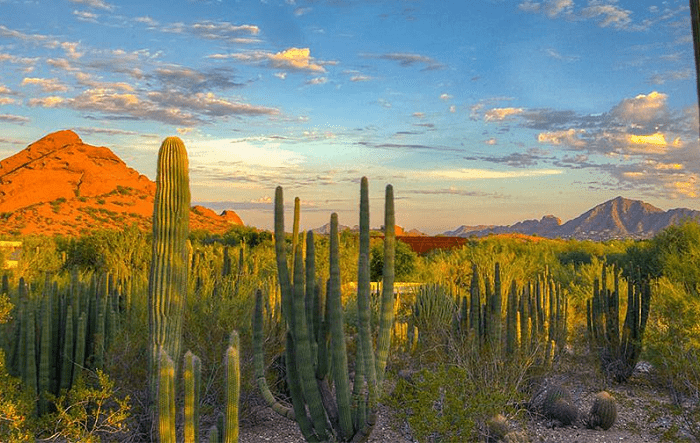 No trip to Phoenix is complete without visiting the Botanical Garden. Desert Botanical Garden contains over 50,000 different plants from around the Southwest and the rest of the world. The area of the gardens is an immense 140 acres and is the largest in the Southwest. Be sure to visit early morning to avoid the crowds and heat.
We hope you enjoyed our top 5 picks for best things to do in Phoenix. Did we miss anything from our list that is a must see? If so leave it in the comments below and we will be sure to discuss a future update.