Stretching from Torres Strait to just north of Brisbane – about 1,500 km long, The Great Barrier Reef is the largest ...
Finding Things To Do in Hawaii Dare to explore the cultural backdrop of the Hawaiian Islands. Visit the only Royal ...
All year round, the Dantebad offers people of Munich the chance to swim outdoors. The winter heated pool is great for ...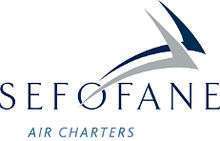 Wilderness Air are formerly known as Sefofane Air Charter, is an air charter company headquartered ...
Bring on the snow - you are going to love it! The best way to enjoy winter in Ontario? Get outside and play! Just 90 ...
Baan Rim Pa 223 Prabaramee Road Kalim 83150 +66 (0) 7634 0789 Baan Rim Pa, founded by international restaurateur Tom ...
Are you looking at going to the beautiful and charming islands of Hawaii. If so here are some of the words you beed ...
The 'New 7 Wonders of Nature' have been revealed. Millions of people voted for the ones they wanted on the list. ...
The Best Western Phuket Ocean Resort is a three-star hotel located on a Phuket hillside overlooking a Thai paradise of ...
Sydney is one of the world's most culturally diverse cities, a huge melting pot of different countries from around ...
With 2010 nearly over and the promise of a new year (full of potential travel opportunities!) upon us, we take a look ...
Stretching up the coast from famous Manly Beach to the beautiful and more secluded Palm Beach, Sydney's Northern ...